Appointed to serve on the editorial advisory board for the American Journal of Health-System Pharmacy
Congratulations to Dr. Linda Tyler, Administrative Director of Pharmacy Services in UUHC and Clinical Professor of Pharmacotherapy and Associate Dean for Pharmacy Practice in the College of Pharmacy on being appointed to serve on the editorial advisory board for the American Journal of Health-System Pharmacy.
AJHP Editor in Chief Daniel J. Cobaugh said he looks for members of the editorial advisory board to:
Support the journal's mission to be a highly relevant and impactful scholarly publication that focuses on advancing science, pharmacy practice, and patient outcomes
Advance the journal's work by furnishing guidance on AJHP editorial policy issues, identifying highly relevant and impactful content, recruiting authors and reviewers, and providing article reviews
Ensure that diverse perspectives are considered as it provides guidance to the leadership of AJHP and ASHP.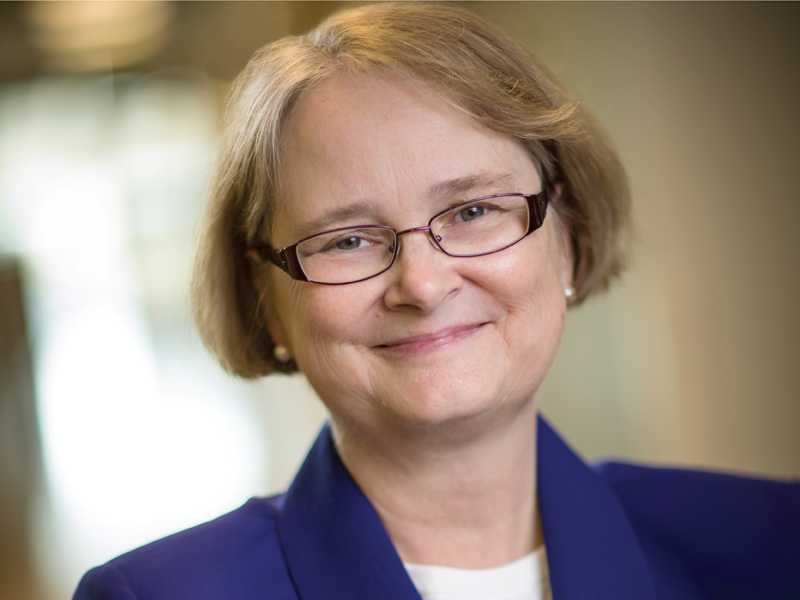 Linda S. Tyler, Pharm.D., FASHP, is Chief Pharmacy Officer at University of Utah Health Care, based in Salt Lake City, and Professor and Associate Dean at the University of Utah College of Pharmacy. Her areas of editorial expertise include drug information, literature evaluation, statistics, medication safety, and leadership. She has published mainly in the fields of physical compatibility, drug product shortages, and drug information. Her most important practice achievements include serving her healthcare organization as the director of its combined postgraduate year 1 pharmacy practice residency, postgraduate year 2 health-system pharmacy administration residency, and M.S. degree program and being appointed to the FDA Drug Safety and Risk Management Advisory Committee. She is the recipient of the 2015 John W. Webb Lecture Award from ASHP and a recipient of the 1988 Rufus A. Lyman Award, which recognized the authors of the best paper published in the American Journal of Pharmaceutical Education the previous year. Tyler would like AJHP to receive high-quality manuscripts that broadly reflect practice in health-system pharmacy and to improve the experience of authors who submit manuscripts for possible publication in the journal.