Randall T. Peterson New Dean of the College of Pharmacy
Randall T. Peterson, Ph.D., will assume his role as dean and L.S. Skaggs Presidential Endowed Chair for Pharmacy Jan. 1, 2017.
Peterson is a Salt Lake City native, he earned his undergraduate degree in molecular biology from Brigham Young University and his Ph.D. in biochemistry from Harvard University. He is the current Charles Addison and Elizabeth Ann Sanders Associate Professor of Basic Science at Harvard Medical School, scientific director of the Massachusetts General Hospital Cardiovascular Research Center and a senior associate member of the Broad Institute.
Peterson and his colleagues were the first to use an animal model, the zebrafish, to model human diseases and then rapidly identify small molecule drug candidates for cardiovascular and nervous system disorders. Several compounds discovered by his lab are used as research tools or are preclinical drug candidates.
Peterson is a principal investigator or co-investigator on numerous National Institutes of Health (NIH) research grants, including a current $12 million award from the National Institute of Neurological Disorders and Stroke to establish a Center of Excellence to develop novel pharmaceutical countermeasures for cyanide exposure. He was the principal investigator on a prestigious National Institute of Mental Health EUREKA grant to develop psychotropic drugs using zebrafish models. EUREKA grants encourage exceptionally innovative research to accelerate scientific progress.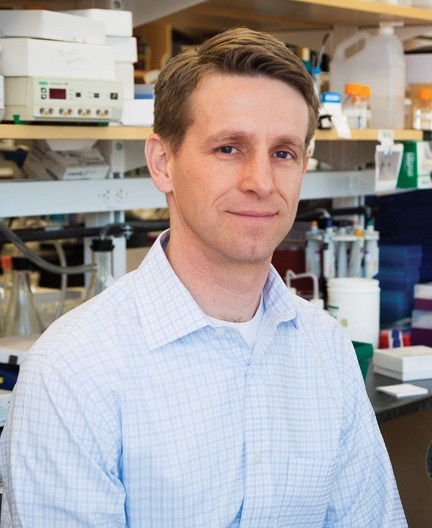 An inventor on numerous patents, Dr. Peterson has served as a scientific advisor to companies including Montigen Pharmaceuticals Inc. and Tolero Pharmaceuticals, Inc. He is also involved in national conversations about the future of precision medicine, a key part of the University of Utah Health Sciences strategy to improve health care. Peterson recently co-chaired the second annual international Zebrafish for Personalized/Precision Medicine Conference.
The College of Pharmacy's outstanding research and academic programs and the world-class reputation of the University of Utah Health Sciences as a whole made Utah an attractive place for Peterson to expand his research and academic career. Peterson's expertise is well suited to lead the College of Pharmacy, which ranks fifth in the nation for NIH research funding.
"I am delighted to join the College of Pharmacy and the University's effort to improve the lives of people in Utah and far beyond through pioneering research and clinical advances," he said. "This mission is particularly close to my heart, and I look forward to working with my colleagues to continue the College of Pharmacy's trajectory as a leading innovator in the research, teaching, and clinical practice of the pharmaceutical sciences."
"Dr. Peterson is uniquely qualified to lead the College of Pharmacy to new heights of innovation as we work to develop personalized drug therapies," said Health Sciences Senior Vice President Vivian Lee, M.D., Ph.D., M.B.A. "He is also well-prepared to train our students in the skills they will need to advance the clinical practice of pharmacy, ultimately improving the health of our communities."
Lee extended special thanks to Pharmacology and Toxicology Professor Kristen Keefe, Ph.D., for her service as our interim dean since June of 2014. Keefe has agreed to continue to serve until the end of 2016.
"We owe Dr. Keefe an enormous debt of gratitude for her skilled leadership and passionate dedication to the college," said Lee. "During her tenure, she has continued to drive the college forward, and the college's NIH funding ranks it among the top five in the nation. Dr. Keefe worked diligently and ably to lead the College in its development of both a strategic research and funding plan for the school."