Daniel Witt Announced as New Pharmacotherapy Department Chair
Dean Randall Peterson announced this morning that Dr. Dan Witt is the new Department of Pharmacotherapy Chair.
"I am delighted to announce that Daniel M. Witt, PharmD, FCCP, BCPS has been appointed as Department Chair in the Department of Pharmacotherapy, effective August 1, 2017.  Dan has been a member of the Pharmacotherapy faculty since 2014, when he was recruited to be Vice Chair of the department and Assistant Dean of Clinical Affairs in the College of Pharmacy.  In that time, he has earned a reputation as a trusted colleague, inspiring teacher, and insightful leader.  After a national search, it was gratifying to learn that Dan was the leading candidate for the position, and I'm grateful he has agreed to serve as Department Chair.  I have every confidence Dan will build on the exceptional strengths of the Department of Pharmacotherapy and lead the department to new heights in research, education, and clinical care.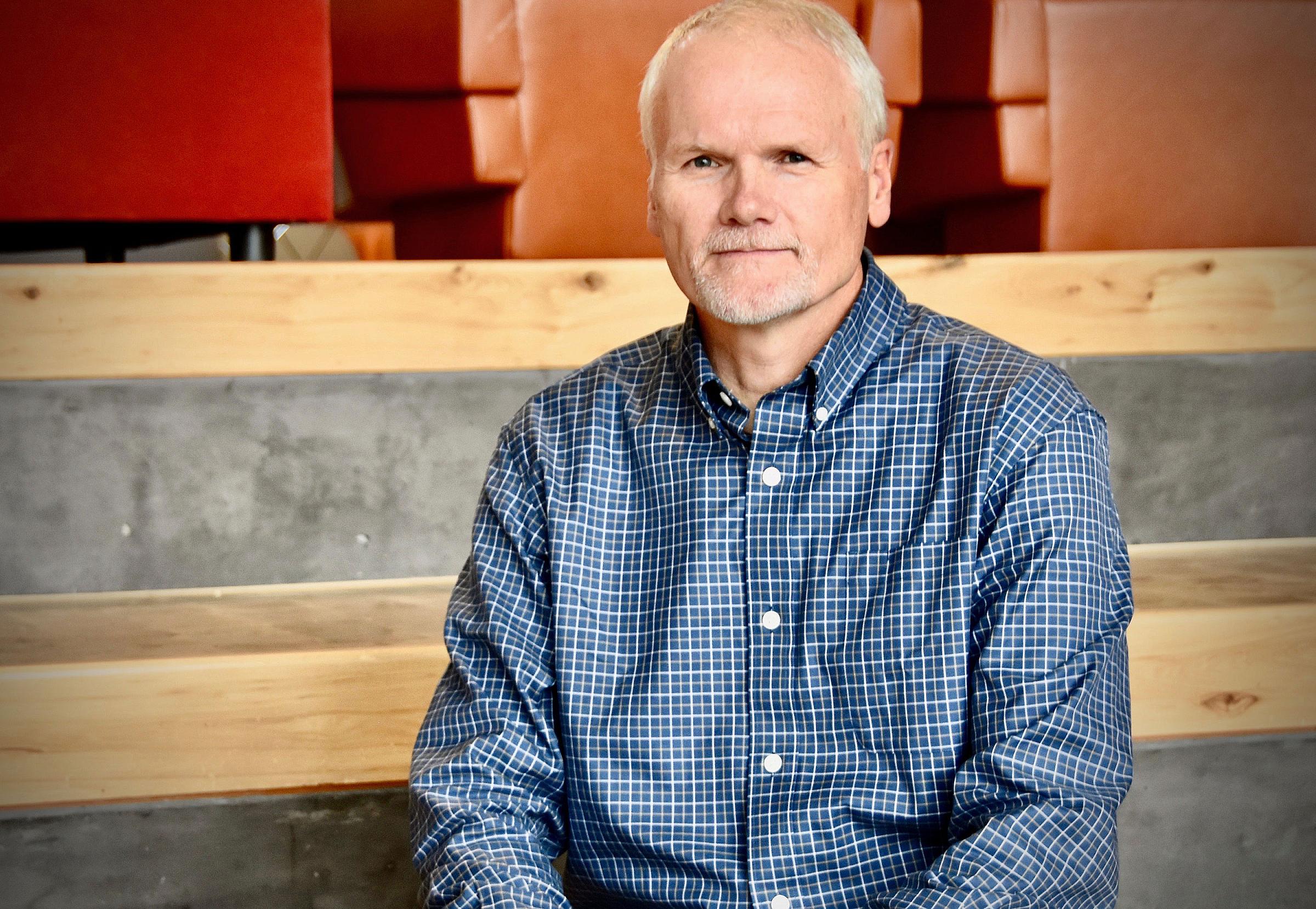 Prior to coming to Utah, Dan held various leadership positions at Kaiser Permanente, including Chief of Clinical Pharmacy Service and Senior Manager of Clinical Pharmacy Research and Applied Pharmacogenomics.  At Kaiser, Dan started a Clinical Pharmacy Research Fellowship program and led a vigorous research program in thrombosis.  Dan has become an international expert in the field of thrombosis, publishing more than 100 papers on the biology and treatment of thromboembolism.  In addition to being a highly respected researcher, teacher, and administrator, Dan is an excellent clinician, maintaining an active anticoagulation practice within University of Utah Hospitals and Clinics.
I want to express my deepest gratitude to Karen Gunning, who has served as Interim Department Chair for the past 2 years.  Working with Karen has been one of the great pleasures of my time here, and I appreciate the way she has guided the department skillfully through several major challenges.  Karen's leadership and dedication to the department have been inspiring, and I look forward to continuing to benefit from her wisdom in future roles within the department and college.  Many thanks also to the members of the Pharmacotherapy chair search committee, led by Karen Wilcox, for conducting such a thoughtful and successful search.
I hope you will all join me in thanking Karen for her service as interim department chair, and give Dan your full support as he takes on this important new role in the Department of Pharmacotherapy.
Sincerely, Randy"