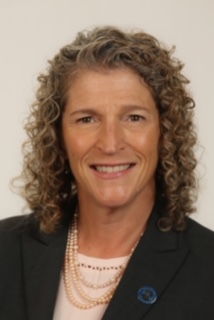 TITLE
CONTACT
Office: L. S. Skaggs Research Institute, Room 4781
Phone: (801) 581-3182
Fax: (801) 587-7923
Email: Diana.Brixner@utah.edu
Diana I. Brixner, RPh, PhD, FAMCP, is currently Professor in the Department of Pharmacotherapy at the University of Utah College of Pharmacy in Salt Lake City and Executive Director of the Department's Outcomes Research Center. Her focus is on the design, conduct, and communication of pharmacoeconomic and outcomes research studies to demonstrate the value of pharmaceutical and related therapies. Dr. Brixner holds adjunct faculty positions in the School of Medicine's Department of Pediatrics Division of Clinical Pharmacology and in the Department of Population Health Sciences Division of Health Systems Innovation Research. She is also an associate member of the Huntsman Cancer Institute Cancer Control and Population Sciences research program.

Dr. Brixner is appointed as a Research Associate at the Institute of Public Health, Medical Decision Making and Health Technology Assessment in the Department of Public Health and Health Technology Assessment at UMIT - University for Health Sciences, Medical Informatics and Technology in Hall i.T., Austria. The appointment supports her international collaborations in oncology research, personalized medicine and value assessment.

Diana is particularly active in oncology and policy research. During her career, Dr. Brixner has published numerous articles in peer-reviewed journals, including the Journal of National Cancer Center Networks, Value in Health, Pharmacoepidemiology and Drug Safety, the American Journal of Managed Care and the Journal of Managed Care Pharmacy, authored three book chapters, has one issued patent, has been an invited speaker at a variety of national and international professional meetings. She is a founding member, served on the Executive Board, currently serves on the Real-World Evidence Task Force and is a past president of the International Society of Pharmacoeconomics and Outcomes Research (ISPOR). She is also a long-standing member of the Academy of Managed Care Pharmacy (AMCP), has served a previous two-year term on the Board of Directors, is a Fellow of the Academy and served as the past president of the AMCP.
PhD University of Utah
BS University of Rhode Island 
Certificate  Introduction to Health Technology, University for Health Sciences, Medical Informatics and Technology, Hall in Tyrol, Austria. 2015
Certificate  Winter School in Clinical Epidemiology, University of Health Sciences, Medical Informatics and Technology, Hall in Tirol, Austria. 2013
Certificate  Modeling Approaches for Health Technology Assessment: A Practical Hands-On Workshop, University of Health Sciences, Medical Informatics and Technology, Hall in Tirol, Austria. 2010
PCTH 7123  - Pharmacy Management
PCTH 7538  - Outcomes Research/Pharmacoeconomics Clerkship
PCTH 5114  - U.S. Health Care Policy
PHARM 7552 - Managed Care Elective
MDCRC 6150  - Foundations in Personalized Health Care
PCTH 7115  - Multinational Health Care Policy
Brixner D, Maniadakis N, Kalo Z, Hu S, Shen J, Wijaya K. Considering Multicriteria Decision Analysis (MCDA) Simple Scoring as an Evidence-Based HTA Methodology for Evaluating Off-Patent Pharmaceuticals (OPPs) in Emerging Markets. Value in Health Regional Issues, Vol 13, Sept 2017, 1-6.
Kong AM, Hurley D, Evans KA, Brixner D, Csoboth C, Visootsak J. A Retrospective, Longitudinal, Claims-Based Comparison of Concomitant Diagnoses Between Individuals With and Without Down Syndrome. JManag Care Spec Pharm, 2017 Jul;23(7):761-770.
Tak CR, Job KM, Schoen-Genry K, Campbell SC, Carroll P, Costantine M, Brixner D, Birnbaum AK, Sherwin CMT. The Impact of Exposure to Antidepressant Medications during Pregnancy on Neonatal Outcomes: A Review of Retrospective Database Cohort Studies. Eur J Clin Pharmacol, 2017 Jun 9.
Brixner D, Stenehjem DD, Ulrich C. Aspirin and Cancer Risk. JAMA Oncol 2016 Oct 1;2(10):1370-1371.
Stenehjem D, Udomaksorn S, Cheng Y, Pflieger L, Au T, Buys S, Brixner D. Evaluation of the Relevance and Access of HER-Based Variables to Support Personalized Medicine in Breast Cancer. Cogent Medicine, Vol 3, Oct 2016, Issue 1.