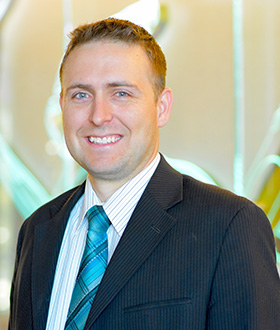 Dr. Cox is a clinical pharmacist whose current research interests and projects involve quality improvement initiatives, chronic pain, primary care, scholarship of teaching and learning, and others.
2016-2017  PGY2 Ambulatory Care Residency, University of Utah Health, Salt Lake City, Utah
2015-2016  PGY1 Pharmacy Practice Residency, University of Utah Health, Salt Lake City, Utah
2011-2015  Doctor of Pharmacy, University of Utah, Salt Lake City, Utah
2006-2011  Associate of Science, College of Eastern Utah (now Utah State University Eastern), Price, Utah
Clinical Practice and Research Interests
Clinical pharmacist practicing at the University of Utah Westridge Health Center in primary care
Research interests include topics relating to ambulatory care, primary care, comprehensive medication management, and chronic pain.
2018 - present Assistant Professor (clinical), University of Utah College of Pharmacy, Department of Pharmacotherapy, Salt Lake City, Utah
2018 - present Clinical Pharmacist, Westridge Health Center, University of Utah Health, West Valley City, Utah
Lindley B, Cox N, Cochran G. Screening tools for detecting problematic opioid use and potential application to community pharmacy practice: a review. Integr Pharm Res Pract. 2019: 85-96.
Cox N, Louie JM, Sederholm B. Inappropriate medication use in hospitalized patients diagnosed with Parkinson's disease. Pharmacy (Basel). Sep 12, 2018: 1-6.
Cox N, Tak C, Cochella SE, Leishman E, Gunning K. Impact of pharmacist previsit input to providers on chronic opioid prescribing safety. J Am Board Fam Med. Jan 04, 2018: 105-112.
Cox N, Witt DM, Johnson SA, et al. Patterns and appropriateness of thrombophilia testing in an academic medical center. J Hosp Med. Sep 12, 2017: 705-709.
Kim K, Cox N, Witt DM. Stroke diagnosis associated with thrombophilia testing overutilization. Thrombosis Research. Jul 25, 2017: 139-141.
Munger MA, Hadlock G, Stoddard G, Slawson MH, Wilkins DG, Cox N, Rollins D. Assessing orally bioavailable commercial silver nanoparticle product on human cytochrome P450 enzyme activity. Nanotoxicology. Aug 19, 2014: 1-8.