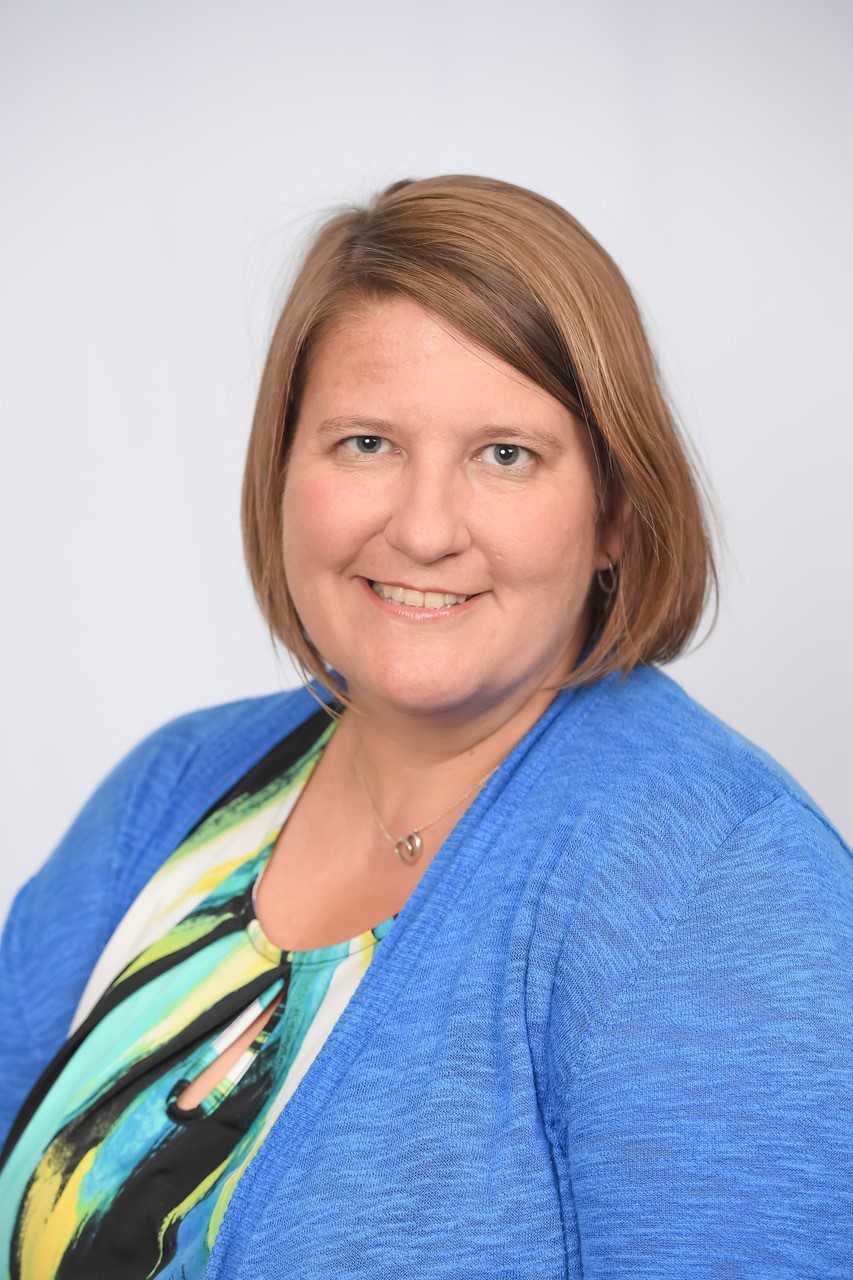 CONTACT
L. S. Skaggs Pharmacy Institute, Room 4982
Phone: (801) 587-9553
Clinic Phone (Afternoons): (801) 581-2000
Fax: (801) 587-7923
Email: Karen.Gunning@pharm.utah.edu
1997-1998 Specialty Residency in Family Medicine/Primary Care Pharmacy, University of Washington, Departments of Pharmacy and Family Medicine, Seattle, Washington.

1995-1997 Doctor of Pharmacy, University of Utah, Salt Lake City, Utah

1990-1995 Bachelor of Science in Pharmacy - Summa Cum Laude, Oregon State University, Corvallis, Oregon.
Clinical Practice and Research Interests
Clinical pharmacist at the Sugarhouse Family Health Center with the University of Utah Family Medicine Residency Program.
Provides direct patient care and comprehensive medication management for a variety of chronic conditions, as a part of an interprofessional team that include physicians, resident physicians, physician assistants, nurse practitioners, psychologists, social workers, registered dieticians, nurses and medical assistants.
Research Interests:
Population health and continuous quality improvement for hypertension and diabetes
Medication safety in the ambulatory care setting - particularly in pain management, and diabetes.
Scholarship of teaching and learning as it relates to family medicine residents and pharmacy students and residents.
Women's health.
Current Positions
2013 - present: Professor, Department of Pharmacotherapy, University of Utah
2013 - present: Adjunct Professor of Family and Preventive Medicine, University of Utah
2012 - present: PGY 2 Ambulatory Care Residency Director - University of Utah Health
2016 - present: Board of Pharmacy Specialties - member of Board of Directors
Previous Positions
2015 - 2017: Interim Chair - Department of Pharmacotherapy
2004 - 2013: Associate Professor of Pharmacy Practice (Clinical), University of Utah
2005 - 2013: Adjunct Associate Professor of Family and Preventive Medicine, University of Utah
1995 - 2006: Community Pharmacist. Lake Oswego, Oregon, and Salt Lake City, UT
PHARM 7551-001 Adv Topic Women Health

Location: HSEB 4100C (Health Sciences Education Bldg)

PHARM 7746-003 Amb Care- Family Pract
PCTH 5950-004 Special Problems
PHARM 7746-003 Amb Care- Family Pract
PCTH 7511-006 Ambu Care Clerkship
PCTH 7950-002 Independent Study
PHARM 7746-003 Amb Care- Family Pract
https://www.ncbi.nlm.nih.gov/sites/myncbi/1dmfQRORMwd5N/bibliography/40005827/public/?sort=date&direction=ascending
Robinson M, Gunning K, Pippitt K, McAdam-Marx C, Jennings BT. Team-based approach to addressing simvastatin safety concerns. J Am Pharm Assoc (2003). 2013 Sep-Oct;53(5):539-44. doi: 10.1331/JAPhA.2013.13019. PubMed PMID: 24030132.
Farrell TW, Tomoaia-Cotisel A, Scammon DL, Brunisholz K, Kim J, Day J, Gren LH, Wallace S, Gunning K, Tabler J, Magill MK. Impact of an integrated transition management program in primary care on hospital readmissions. J Healthc Qual. 2015 Jan-Feb;37(1):81-92. doi: 10.1097/01.JHQ.0000460119.68190.98. PubMed PMID: 26042380.
Unni S, Yao Y, Milne N, Gunning K, Curtis JR, LaFleur J.An evaluation of clinical risk factors for estimating fracture risk in postmenopausal osteoporosis using an electronic medical record database. Osteoporos Int. 2015 Feb;26(2):581-7. doi: 10.1007/s00198-014-2899-7. Epub 2014 Oct 7. PubMed PMID: 25288442.
McAdam-Marx C, Dahal A, Jennings B, Singhal M, Gunning K. The effect of a diabetes collaborative care management program on clinical and economic outcomes in patients with type 2 diabetes. J Manag Care Spec Pharm. 2015 Jun;21(6):452-68. PubMed PMID: 26011547.
Pippitt K, Gunning K, Traylor K. Re: The Diversity of Providers on the Family Medicine Team. J Am Board Fam Med. 2016 May-Jun;29(3):424. doi: 10.3122/jabfm.2016.03.160036. PubMed PMID: 27170805.
Borgelt L & Gunning KM - Disorders related to the Menstrual Cycle in Koda Kimble et al: Applied Pharmacotherapeutics: The Clinical Use of Drugs 9th ed, 10th ed
American Society of Health Systems Pharmacists
Utah Society of Health System Pharmacists
American College of Clinical Pharmacy
Rho Chi Pharmacy Honor Society
American Pharmaceutical Association
Society of Teachers of Family Medicine
American Association of Colleges of Pharmacy
Ambulatory Care
The Ambulatory Care PGY 2 program at University of Utah Health develops clinically strong practitioners with the skills necessary to develop a patient centered pharmacy practice in ambulatory care, and provide education to patients, pharmacy students, physician assistant students, primary care medical residents, and other health care professionals.