Medicinal Chemistry Graduate Program
Graduate studies in the Department of Medicinal Chemistry are dedicated to research and education at the interface of the chemical and biological sciences. The graduate program is devoted to the education and training of students to become creative and independent investigators for positions in academic, industrial or government settings. Toward this end the graduate curriculum is an interdisciplinary composition of courses covering the major areas of contemporary medicinal chemistry.
Students seeking admission must hold at least a B.S. degree in chemistry, biology, pharmacy, or a related area.
All PhD students enter the Medicinal Chemistry PhD program though the Bioscience PhD Program in either Biological Chemistry or Molecular Biology. Students should can get information and apply at: https://bioscience.utah.edu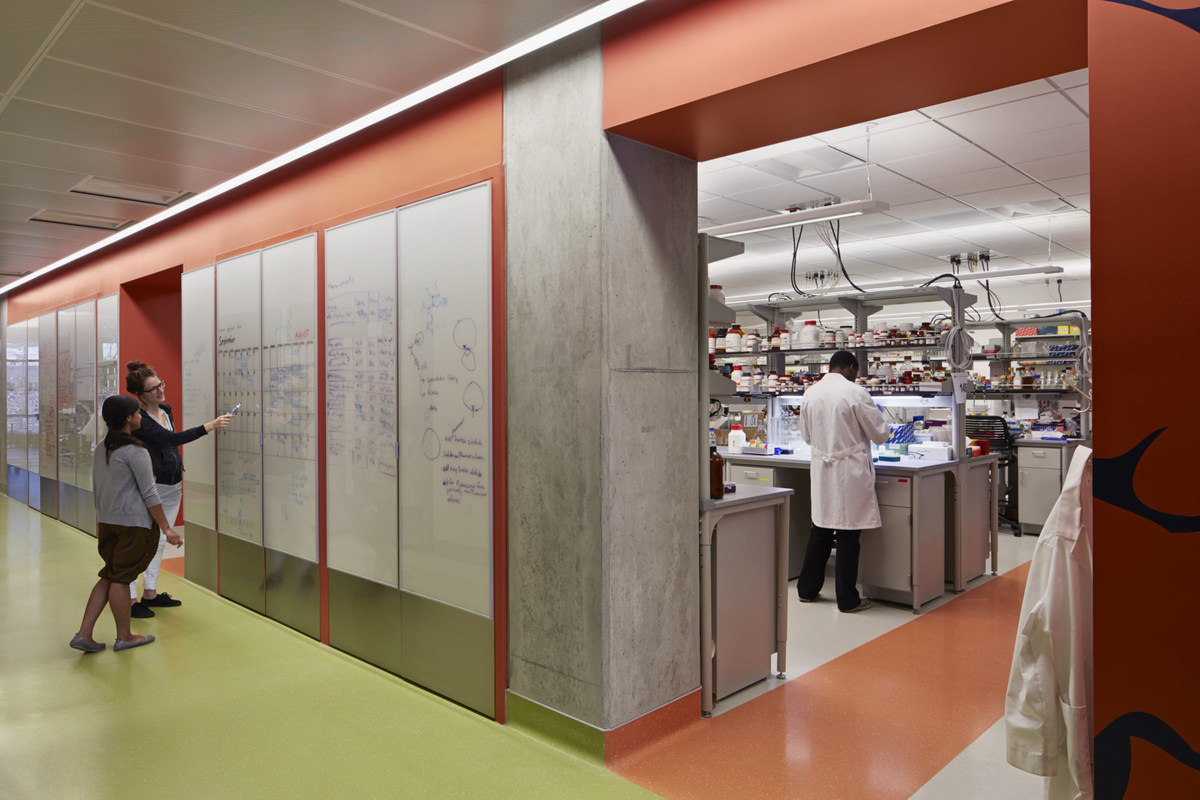 How to Apply
Graduate students in the Department are supported by research assistantships, which currently pay $35,500.00 per year. Tuition and fees are paid for students who are making satisfactory progress towards the Ph.D. degree.
The first year of graduate study is done in one of the Universities Interdepartmental Graduate Programs. Students typically join a research laboratory in Medicinal Chemistry in the 2nd year of graduate study at the University of Utah.
Biological Chemistry Program
The Biological Chemistry Program is a graduate program consisting of three independent research tracks that enable students to tailor their education in one particular research area. The three tracks include the following:
Biochemistry
Chemical Biology/Medicinal Chemistry
Structural Biology/Biophysics
Graduate students can choose to work with more than 40 faculty from the Departments of Biochemistry, Biology, Chemistry, Medicinal Chemistry, Oncological Sciences, Pharmaceutics/Pharmaceutical Chemistry, Pharmacology and Toxicology and Physics (BC faculty research).
These investigators span diverse disciplines that involve chemical or physical approaches to biological problems.
Research Areas & Graduate Student Handbook
Medicinal Chemistry
Drug Discovery Research
Pharmaceutical Sciences
Natural Product Research
Natural Products Drug Discovery
Glycobiology
Antiviral Drug Discovery
Therapeutic Biomaterials
Biodiversity
Synthetic Biology
Structure Based Drug Design
Molecular Simulation
Contact Us
If you have any questions or would like more information please contact the Medicinal Chemistry Department Chair, Dr. Darrell Davis.
Department of Medicinal Chemistry
30 South 2000 East, Room 307
University of Utah
Salt Lake City, Utah 84112-5820
Phone: (801) 585-6208
Email