Email address: alba.montoya@pharm.utah.edu
Lab: Franzini
Background:
My scientific education and research experience have provided me with a strong foundation in organic and medicinal chemistry. During my postdoctoral training, I am becoming a specialist in DNA-encoded libraries (DELs), a cutting-edge drug discovery technology. My master's studies endowed me with a solid medicinal chemistry background, synthetizing libraries of prospective anticancer and antifungal compounds, several of which have shown promising activity in cellular models. Through my doctoral research, I gained expertise in glycobiology, working on the chemical synthesis of cell surface glycans, their conjugation to proteins, and immunological evaluation of the resulting neoglycoproteins as biomarkers and tools for vaccine development. In addition, I was trained in modern organic synthesis during my industrial internship, working on photoredox catalysis and metal-catalyzed cross-coupling reactions, for hit-to-lead development, lead optimization, route scouting, and compound scale-up. Over the course of these studies, I have attained a variety of high-level technical skills in multiple spectroscopy and spectrometry techniques, biological assays, mentoring and scientific communication.
Research Interests:
DNA-Encoded Chemical Libraries, Multi-step Organic Synthesis, Biomolecules Conjugation, Biochemical Assays Development, Drug Discovery.
Publications:
A. L. Montoya, M. Glavatskikh, B. J. Halverson, L. H. Yuen, H. Schüler, D. Kireev, R. M. Franzini "Combining pharmacophore models derived from DNA-encoded chemical libraries with structure-based exploration to predict Tankyrase 1 inhibitors" Eur. J. Med. Chem. 2023, 246, 114980. https://doi.org/10.1016/j.ejmech.2022.114980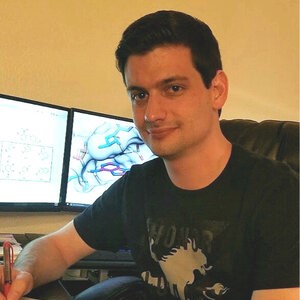 Email address: u6037720@utah.edu
Lab: Franzini
Background:
William completed his PhD in 2020 under supervision of Dave Martin at University of California, Riverside where his research focused on natural product synthesis and photoredox catalysis.  In 2021, he joined the lab of Raphael Franzini where his work now focuses on bioorthogonal drug delivery and DNA encoded library design and synthesis.
Research Interests:
Organic Synthesis, Medicinal Chemistry, Drug Discovery, Cheminformatics
Awards:
NIH Ruth L. Kirschstein T32 Institutional Training Grant in Cardiovascular Research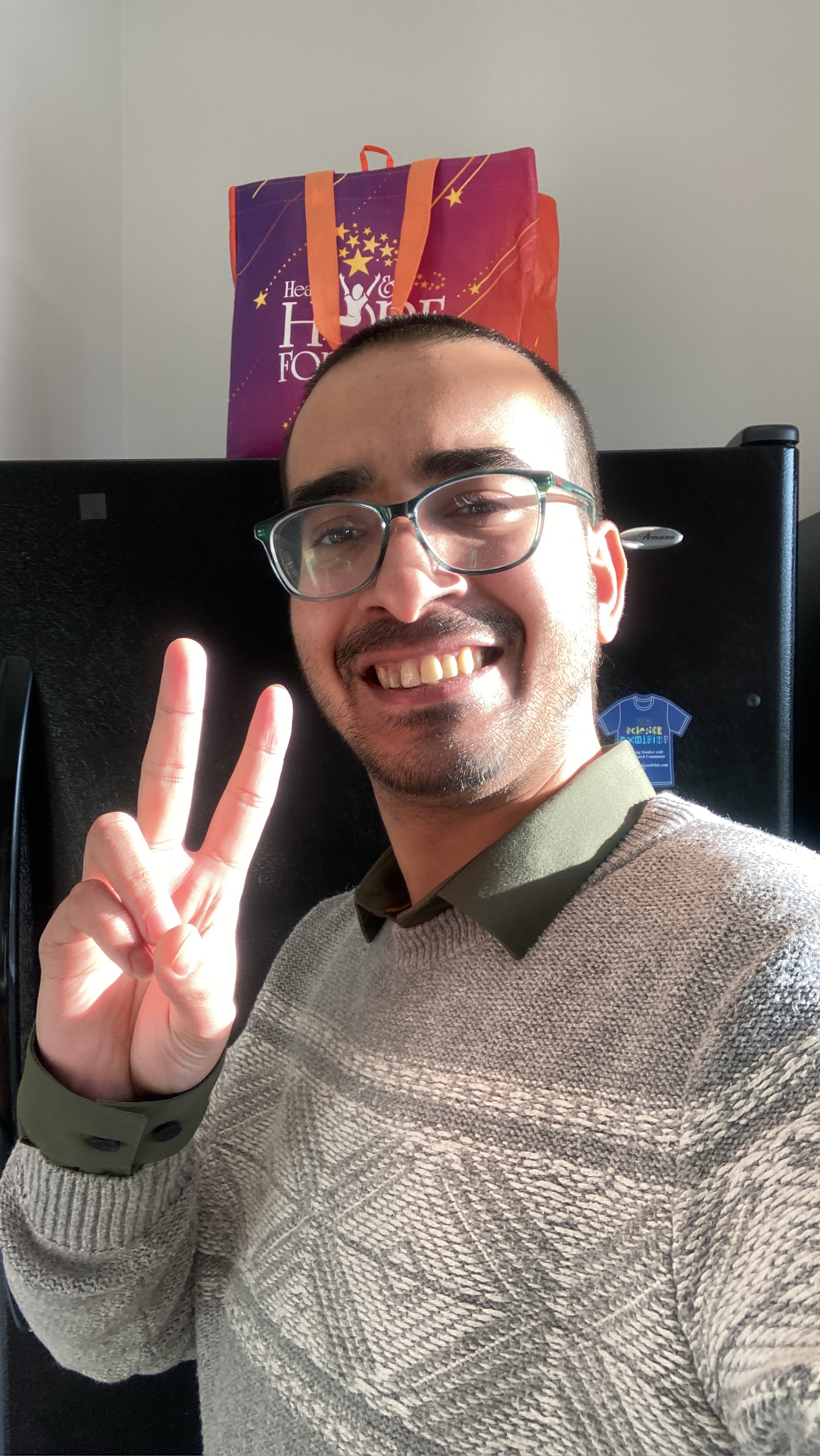 Email address: riddhidev.banerjee@pharm.utah.edu
Lab: Diehl
Background:
Riddhidev Banerjee obtained first an integrated Masters in Chemistry from Birla Institute of Technology and Science, Pilani, followed by a second Masters in Biomedical Engineering from the Indian Institute of Technology, Bombay. He went on to finish a PhD in Medicinal Chemistry from the University of Toledo. He is currently working under Dr. Katherine Diehl
Research Interests:
Organo-peptide hybrids, boronate chemosensors, SIRT6 Inhibitors/ activators
Publications:
"Potential SARS-CoV-2 Main Protease Inhibitors, Drug Discovery Today, 2021
Rational Design of metabolically stable HDAC Inhibitors: An overhaul of trifluoromethyl ketones, European Journal of Medicinal Chemistry, 2022
De novo design and In silico studies of coumarins as Cyclin dependent Kinase - 2 Inhibitors, Journal of Pharmaceutical Chemistry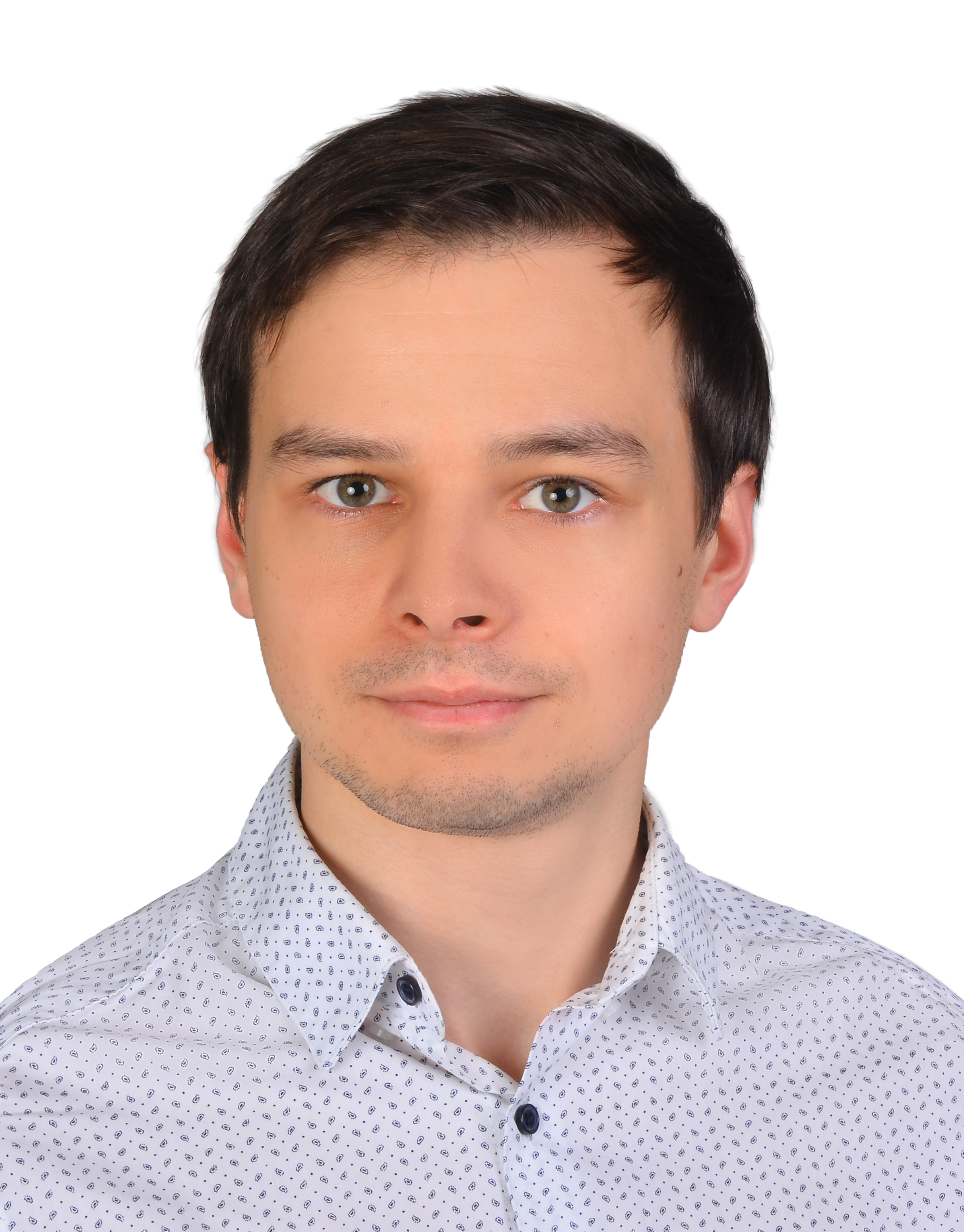 Email address: u6042189@utah.edu
Lab: Franzini
Background:
Konrad obtained his Bachelor's degree in chemical engineering (2013) and Master's degree in chemistry (2014) from the Warsaw University of Technology. He obtained his doctoral degree in chemical sciences (2019) with a dissertation on the Developing synthesis method and determining properties of new CK2 kinase inhibitors. Within his PhD, he spent 3 month at the University of Cologne, working on protein-ligand complex crystallization. Currently, he works as a postdoctoral research associate, focusing on application of bioorthogonal chemistry for drug – release and DNA – encoded chemical libraries in medicinal chemistry.
Research interests:
Medicinal chemistry, Organic synthesis, Drug – release chemistry, DNA – encoded chemical libraries
Publications:
"Synthesis of Novel Acyl Derivatives of 3-(4,5,6,7-Tetrabromo-1H-benzimidazol-1- yl)propan-1-ols - Intracellular TBBi-Based CK2 Inhibitors with Proapoptotic Properties"; K.Chojnacki, P.Wińska, O.Karatsai, M.Koronkiewicz, M.MilnerKrawczyk, M.Wielechowska, M.J.Rędowicz, M.Bretner, P.Borowiecki; Int. J. Mol. Sci., 2021, 22: 6261. • "Synthesis, biological properties and structural study of new halogenated azolo[4,5- b]pyridines as inhibitors of CK2 kinase"; K.Chojnacki*, D.Lindenblatt, P.Wińska, M.Wielechowska, C.Toelzer, K.Niefind, M.Bretner; Bioorganic Chemistry, 2021, 106: 104502. • "Biological properties and structural study of new aminoalkyl derivatives of benzimidazole and benzotriazole, dual inhibitors of CK2 and PIM1 kinases."; K.Chojnacki, P.Wińska, M.Wielechowska, E.Łukowska-Chojnacka, C.Tölzer, K.Niefind, M.Bretner*; Bioorganic Chemistry, 2018, 80: 266-275. • "Synthesis, in vitro antiproliferative activity and kinase profile of new benzimidazole and benzotriazole derivatives."; K.Chojnacki, P.Wińska*, K.Skierka, M.Wielechowska, M.Bretner; Bioorganic Chemistry, 2017, 72: 1-10. • "N-Phenacyldibromobenzimidazoles - Synthesis Optimization and Evaluation of Their Cytotoxic Activity"; A.Kowalkowska*, K.Chojnacki, M.Multan, J.K.Maurin, E.ŁukowskaChojnacka, P.Wińska; Molecules, 2022, 27: 4349. • "Synergistic Interactions of 5-Fluorouracil with Inhibitors of Protein Kinase CK2 Correlate with p38 MAPK Activation and FAK Inhibition in the Triple-Negative Breast Cancer Cell Line"; P.Wińska*, O.Karatsai, M.Staniszewska , M.Koronkiewicz, K.Chojnacki, M.J.Rędowicz; Int. J. Mol. Sci., 2020, 21: 6234. • "Improved protein-crystal identification by using 2,2,2-trichloroethanol as a fluorescence enhancer"; C.Pichlo*, C.Toelzer, K.Chojnacki, S.Öcal, M.Uthoff, S.Ruegenberg, T.Hermanns, M.Schacherl, M.S.Denzel, K.Hofmann, K.Niefind, U.Baumann*; Acta Cryst., 2018, F74: 307-314.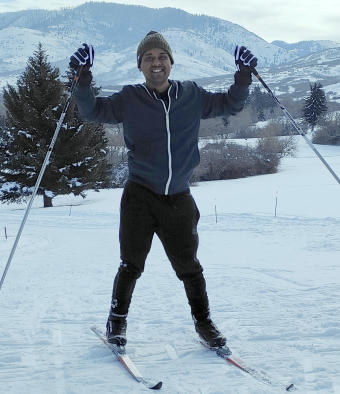 Email address: u6043512@utah.edu
Lab: Franzini
Background:
Suprakash is a postdoctoral researcher in the Franzini Lab at University of Utah. He is involved in developing highly stable and reactive bio-orthogonally removable drug conjugate. He completed his Bachelor of Science (BSc) & Master of Science (MSc) in Chemistry from University of Calcutta & Indian Institute of Technology Kharagpur. He obtained his Ph.D. in Chemistry from the Indian Institute of Science Education and Research Bhopal.
Research interests:
With a background training in multiple disciplines including synthetic organic chemistry, molecular spectroscopy & fluorescence imaging he aspires to develop new molecular tools to identify efficient drug carrier as well as their release in human body. Specifically, he wants to modulate bio-orthogonal release by promoting the cycloaddition reaction between tetrazine and isonitriles.
Awards:
CSIR-NETJRF (India), GATE, Raman-Charpak Fellowship, Young Scientist (MPCST-India)
Publications:
Chemical Science , 12 (28), 9630-9644, 2021
ACS Applied Materials & Interfaces, 2022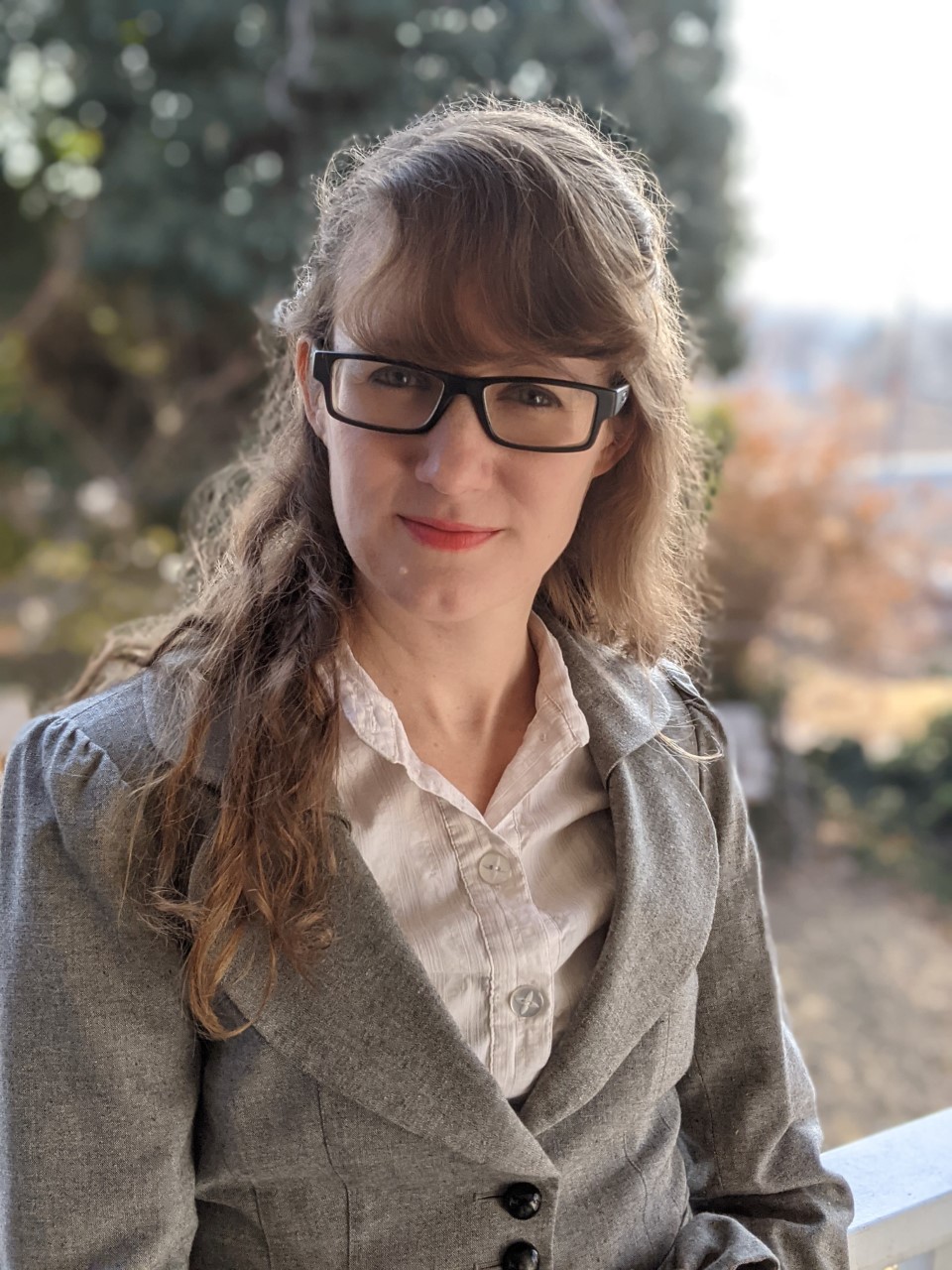 Email address: Meganelizabethbrowning@gmail.com
Lab: Barrios
Background:
For my predoctoral work I studied under Dr. Cynthia Burrows and made several novel protein mutants to build a unique molecular device which was able to sense RNA modifications and non-conventional DNA folds which required a combination of biochemical and analytical chemistry knowledge. This work is finished, though unpublished due to a combination of the coronavirus pandemic and health issues but is forthcoming.  Thus far in my post-doctoral training under the mentorship of Dr. Amy Barrios I have used a previously described fluorescent tool to record enzyme activity in live cells.
Research interests:
Peptides, Molecular tools, Drug discovery, DNA/RNA
Awards:
2022 Postdoctoral Travel Assistance Award 2016 Dow Chemical First-Year Scholarship Award 2014 Brigham Young University-Idaho Faculty Recognition Award 2010 Boyd A. Waite Scholarship, Brigham Young University 2009 Undergraduate Research Award, Brigham Young University 2008 Undergraduate Teaching Award, Brigham Young University 2008 Undergraduate Research Award, Brigham Young University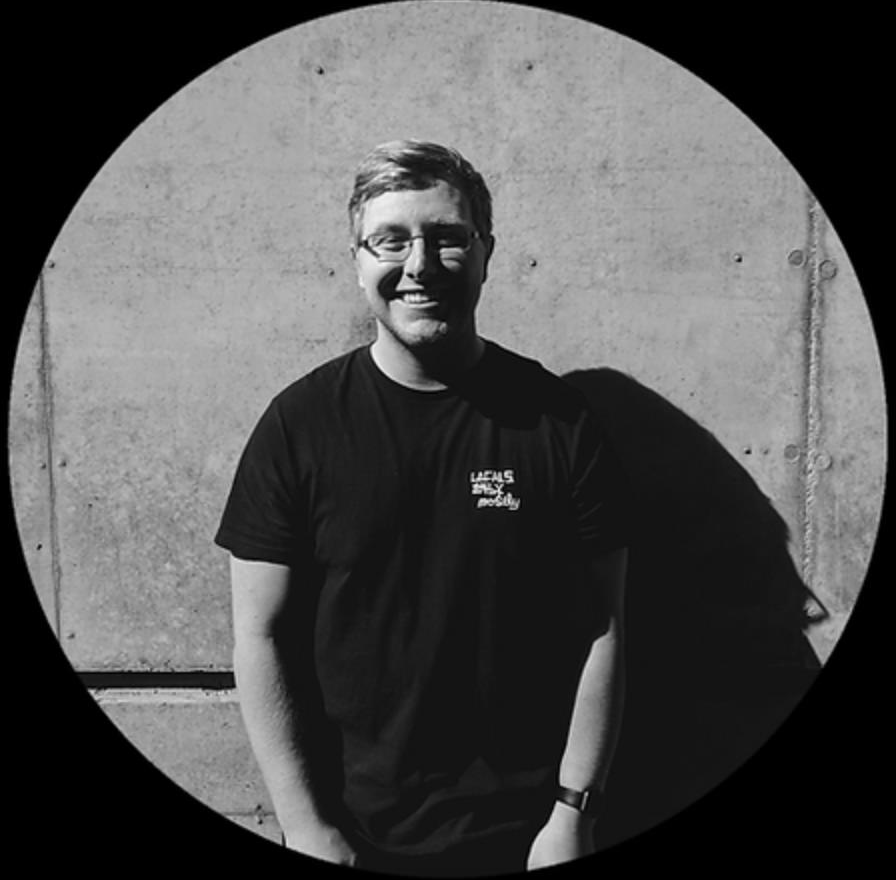 Email address: dalles.keyes@pharm.utah.edu
Lab: Barrios
Background:
Dalles obtained his bachelor's degree in chemistry from Southern Utah University in 2017. He completed his PhD in Chemistry at the University of Utah in 2022 with a dissertation of "Selective Strategies for the Modification of Tyrosine and Tyrosine-Containing Peptides". Dalles is currently a postdoctoral research associate in the Barrios Laboratory and working toward developing novel small molecule- and peptide-based inhibitors of various protein phosphatases.
Research interests:
Peptide synthesis and modification, organic synthesis, medicinal chemistry, reaction development, protein tyrosine and protein histidine phosphatase inhibition.
Awards:
Gary E. Keck Endowed Graduate Fellowship (2022) NIH-funded T32 Institutional Pre-doctoral Training Grant - Honorable Mention (2018) Dow Chemical First-Year Graduate Student Scholarship (2017 – 2018)
Publications:
"Photosensitized Oxidative Dimerization at Tyrosine by a Water-Soluble 4-Amino-1,8-naphthalimide" Keyes, E.D.; Kauser, K.; Warner, K.S.; Roberts, A.G. ChemBioChem. 2021, 22, 2703-2710. https://doi.org/10.1002/cbic.202100193
"Creating a Natural Vascular Scaffold by Photochemical Treatment of the Extracellular Matrix for Vascular Applications" Kauser, K.; Warner, K.S.; Anderson, B; Keyes, E.D.; Hayes, R.B.; Kawamoto, E.; Perkins, D.H.; Scott, R.; Isaacson, J.; Haberer, B.; Spaans, A.; Utecht, R.; Hauser, H.; Roberts, A.G.; Greenburg, M. Int. J. Mol. Sci. 2022, 23, 683. https://doi.org/10.3390/ijms23020683
"Chemoselective, Oxidation-Induced Macrocyclization of Tyrosine-Containing Peptides" Keyes, E.D.; Mifflin, M.C.; Austin, M.J.; Alvey, B.J.; Lovely, L.H.; Smith, A.; Rose, T.E.; Buck-Koehntop, B.A.; Motwani, J.; Roberts, A.G. J. Am. Chem. Soc. 2023. Article ASAP. https://doi.org/10.1021/jacs.3c00210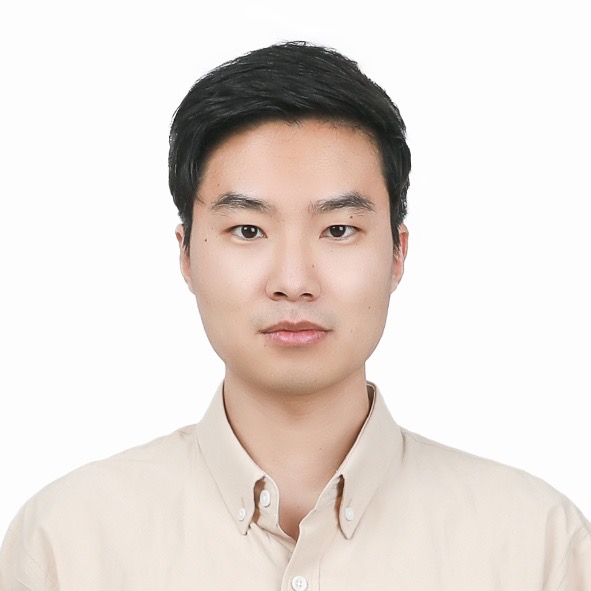 Email address: u6050905@utah.edu
Lab: Schmidt Lab
Background:
JunGu Kim completed his PhD at University of Chungbuk national university, Republic of Korea., where he focused on the research of bioactive constituents from the medicinal plants. He joined the lab of Eric W. Schmidt in 2023, and now focus on the research of biosynthetic enzymes from the marine organisms.
Research Interests: 
Natural products biosynthesis.
Publications:
"Bioactive molecular network-guided discovery of dihydro-β-agarofurans from the fruits of Celastrus orbiculatus." Kim JG, Le TPL, Han JS, Cho YB, Kwon H, Lee D, Lee MK, Hwang BY. Phytochemsitry. 2022, 203:113349.
"Sesquiterpenoids from Chrysanthemum indicum with Inhibitory Effects on NO Production." Kim JG, Lee JW, Le TPL, Han JS, Cho YB, Kwon H, Lee D, Lee MK, Hwang BY. J Nat Prod. 2021, 84(3):562-569.
Email address: u6046456@umail.utah.edu
Lab: Franzini Lab
Background:
PhD Jagiellonian University, Department of Chemistry, PhD thesis "Aromatic basic groups in the design and synthesis of serotonin receptor ligands" - research conducted in Maj Institute of Pharmacology, Polish Academy of Sciences
Research Interests: 
DNA encoded libraries, organic synthesis, asymmetric synthesis, multi-component reactions, pharmacology of OUN, GPCR's, painkillers, serotonin system
Publications:
Hogendorf, A. S. et al. Fluorinated indole-imidazole conjugates: Selective orally bioavailable 5-HT7 receptor low-basicity agonists, potential neuropathic painkillers Eur. J. Med. Chem. 2019, 170, 261-275,
Hogendorf, A. S. et al. 2-Aminoimidazole-based antagonists of the 5-HT6 receptor– a new concept in aminergic GPCR ligand design. Eur. J. Med. Chem. 2019, 179, 1-15,
Hogendorf, A. S. et al. Low-basicity 5-HT7 Receptor Agonists Synthesized Using the van Leusen Multicomponent Protocol Sci. Rep. 2017, 7, Article number: 1444
Award:
START scholarship of the Foundation for Polish Science (FNP),
Best poster at the EFMC-ASMC conference, Vienna, Austria 2017,
Best poster at the ESMEC conference, Urbino, Italy 2018