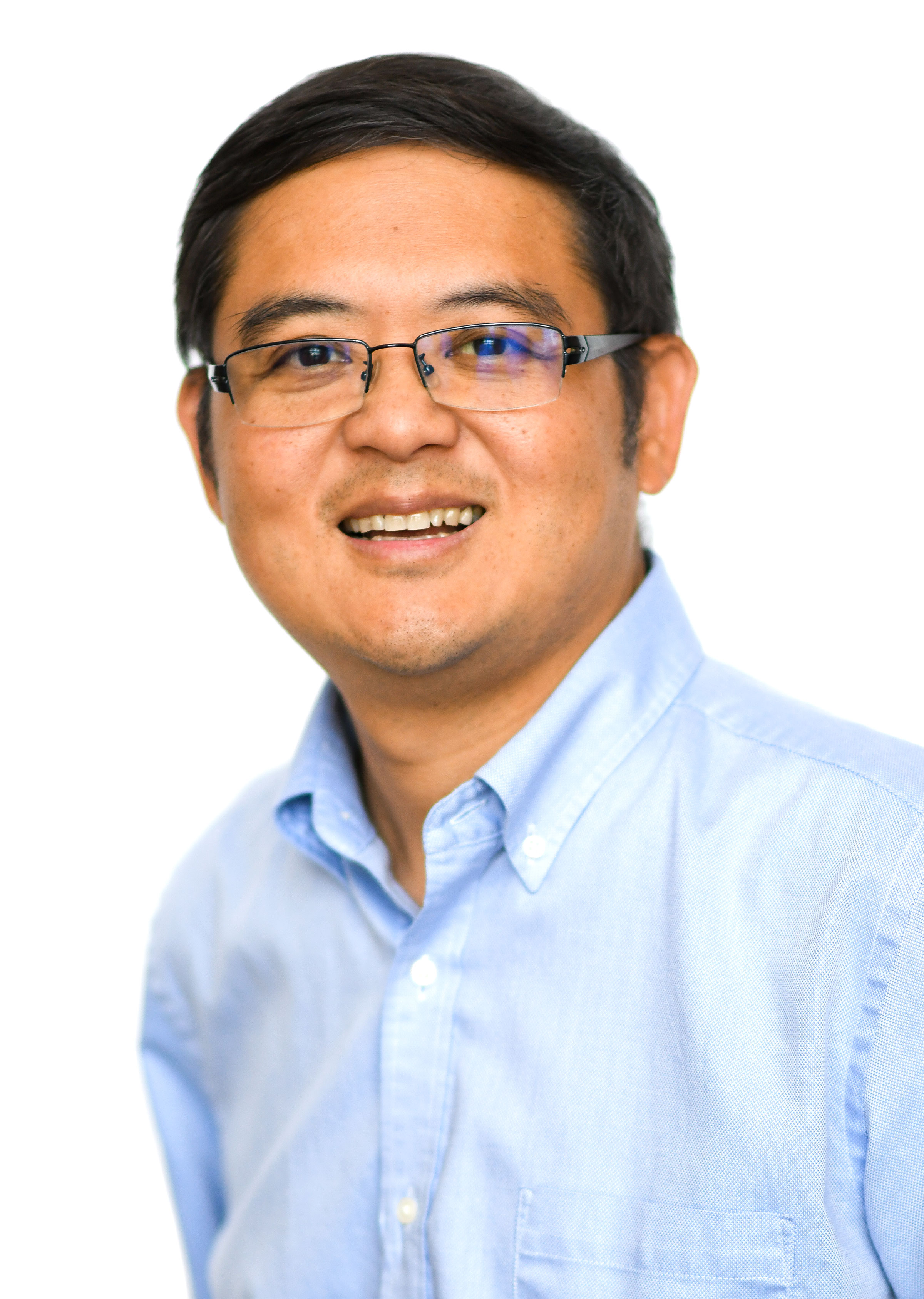 CONTACT
Office: L. S. Skaggs Research Institute, Room 4964 
Phone: (801) 585-3092
Fax: (801) 587-7923 
Nathorn (Nui) Chaiyakunapruk is a Professor in the Department of Pharmacotherapy at the University of Utah College of Pharmacy in Salt Lake City. He earned a Doctorate of Pharmacy (PharmD) from the University of Wisconsin-Madison, and his PhD in Pharmaceutical Outcomes Research and Policy Program from the University of Washington.
His expertise is in Health Technology Assessment and Global Health. He has applied several HTA methodologies (Health Economics, Real World Data Analysis, and Evidence Synthesis: systematic review and classical/network meta-analysis/ Umbrella review) to support national and global policy, especially his contributions to the World Health Organization. His research is in broad areas ranging from infectious diseases, non-communicable diseases, community pharmacy, immunization program, complementary and alternative medicines, pharmacogenomics, and smoking cessation. His current projects have been focused on health equity and global health. He is working on developing an approach to incorporate social determinants of health as part of infectious disease modeling to support policy decision making and implementation process. He also works on estimating global economic burden associated with Herpes Simplex Virus infection. His research work was also focused on methodological research to advance evidence synthesis method in applying to health economic evaluation, umbrella review, and network meta-analysis in health service research. Other works include measurement of value of innovation in oncology, estimating financial burden associated with Neglected Tropical Disease, landscape analysis of equity consideration in HTA in Asia, implementations research in anticoagulation and immunization program.
His research has been funded through grants from the World Health Organization, Centers for Disease Control and Prevention, Wellcome Trust, US National Human Genome Research Institute, and the National Institute for Health Research UK. Dr. Chaiyakunapruk has an H-index of 48 and is an author of more than 300 international publications in peer-reviewed journals (i.e., The Lancet, Annals of Internal Medicine, Cochrane Database Systematic Review, Chest, Clinical Infectious Disease, JAMA network open, Dermatology, Value in Health, Pharmacoeconomics, and Pharmacoepidemiology and Drug Safety) and five book chapters. Dr. Chaiyakunapruk also serves as a co-editor of Value in Health Regional Issue, Journal of Pharmaceutical Policy and Practice (JoPPP), and Journal of Medical Economics.
Nui has been very active at national, regional, and international levels. He was a co-author of CHEERS 2022 and WHO guide for standardization of economic evaluations of immunization programmes (2019). He is currently a member of RSV Vaccine Technical Advisory Group (TAG) of WHO and a member of Prioritization Advisory Committee (PAC) for Research & Development Blueprint – World Health Emergencies (WHE) under WHO.
He was a founder of the ISPOR Asia Consortium (International Society of Pharmacoeconomics and Outcomes Research), ISPOR Thailand Chapter, and The Asia Pacific Evidence-based Medicine Network. He served as the education chair and publication chair of the ISPOR Asia Consortium. He was an adviser of the National Essential Drug List Selection Subcommittee of Thailand and a member of the Health Economic Working Group of Benefit Package Selection Committee of National Health Security Office, Thailand. He is also a co-author of Thai Health Technology Assessment Guideline. He has also been working as a consultant for WHO in vaccine-related health economics, malaria control, and pharmaceutical economics.
PhD, University of Washington
PharmD, University of Wisconsin
BS, Pharmaceutical Science, Chulalongkorn University
Health Technology Assessment
Health Economics: economic evaluation and economic burden
Health Outcomes Research using real-world databases
Evidence Synthesis: systematic review and classical/network meta-analysis, scoping review and evidence gap map, umbrella review
Application of research method in various disease areas or global health issues e.g. vaccine (e.g., PCV, HPV, Rota, Influenza, Typhoid, HSV, OCV), snakebite, cannabis, tobacco control, pharmacogenomics, drug safety, medication adherence, pharmacy practice, medical device, hematology/oncology, cardiovascular disease (e.g., atrial fibrillation and anticoagulation, ACS), diabetes, infectious disease, Alzheimer's disease, gastrointestinal disorders (e.g., crohn's disease, NAFLD), Nephrology, dermatology, mental health (e.g., ADHD, schizophrenia), and complementary and alternative medicines
PCTH 7890 - Research Seminar I (Coursemaster)
PHARM 7566 - Systematic Review and Meta-analysis (Co-coursemaster with Dr. Joanne Lafleur)
PHARM 7854 - Project Practicum III (Coursemaster)
PHS 6865 - Global Health Policy
Chaiyakunapruk N,

Song D, Lynch J, Kim JH, Dilokthornsakul P,Chotpitayasunondh T, Mogasale V. Public Health Value of a Hypothetical Pneumococcal Conjugate Vaccine (PCV) Introduction: A Case Study. Vaccines (Basel). 2022 Jun 15;10(6):950.
Sadoyu S, Tanni KA, Punrum N, Paengtrai S, Kategaew W, Promchit N, Lai NM, Thakkinstian A, Ngorsuraches S, Bangpan M, Veettil S, Chaiyakunapruk N. Methodological approaches for assessing certainty of the evidence in umbrella reviews: A scoping review. PLoS One. 2022 Jun 8;17(6):e0269009.
Veettil SK, Syeed MS, Noviyan R, Thakkinstian A, Chaiyakunapruk N. Does meta-analysis of economic evaluations have the potential to play a role in healthcare decision-making in the United States? J Med Econ. 2022;25(1):750-754.
Tempest A, Veettil SK, Maharajan MK, Earl JC, Ngorsuraches S, Chaiyakunapruk N. Genetic biomarkers in multiple sclerosis: An umbrella review of meta-analyses of observational studies. Mult Scler Relat Disord. 2022 Apr 30;63:103834.
Dilokthornsakul P, Lan LM, Thakkinstian A, Hutubessy R, Lambach P, Chaiyakunapruk N. Economic evaluation of seasonal influenza vaccination in elderly and health workers: A systematic review and meta-analysis. EClinicalMedicine. 2022 Apr 21;47:101410. doi: 10.1016/j.eclinm.2022.101410
Patikorn C, Ismail AK, Abidin SAZ, Blanco FB, Blessmann J, Choumlivong K, Comandante JD, Doan UV, Mohamed Ismail Z, Khine YY, Maharani T, Nwe MT, Qamruddin RM, Safferi RS, Santamaria E, Tiglao PJG, Trakulsrichai S, xVasaruchapong T, Chaiyakunapruk N, Taychakhoonavudh S, Othman I. Situation of snakebite, antivenom market and access to antivenoms in ASEAN countries. BMJ Glob Health. 2022 Mar;7(3):e007639.
Veettil SK, Darouiche G, Sawangjit R, Cox N, Lai NM, Chaiyakunapruk N. Effects of pharmacist interventions on pain intensity: Systematic review and meta-analysis of randomized controlled trials. J Am Pharm Assoc. 2022 Feb 25:S1544-3191(22)00068-1.
Mattap SM, Mohan D, McGrattan A, Allotey P, Stephan BCM, Reidpath D, Siervo M, Robinson L, Chaiyakunapruk N. Economic burden of dementia in low- and middle- income countries (LMICs): A systematic review. BMJ Global Health 2022 Apr;7(4):e007409.
Nguyen HT, Thavorncharoensap M, Phung TL, Anothaisintawee T, Chaikledkaew U, Sobhonslidsuk A, Talungchit P, Chaiyakunapruk N, Attia J, McKAY GJ, Thakkinstian A. Comparative efficacy and safety of pharmacological interventions to prevent Mother-to-Child transmission of hepatitis B virus: A systematic review and network meta-analysis. Am J Obstet Gynecol. 2022 Mar 6:S0002-9378(22)00170-3.
Blaizot A, Veettil SK, Saidoung P, Moreno-Garcia CF, Wiratunga N, Aceves-Martins M, Lai NM, Chaiyakunapruk N. Using artificial intelligence methods for systematic review in health sciences: A systematic review. Res Synth Methods. 2022 Feb 17.
Rattanavipanon W, Chaiyasothi T, Puchsaka P, Mungkornkaew R, Nathisuwan S, Veettil SK, Chaiyakunapruk N. Effects of Pharmacist Interventions on Cardiovascular Risk Factors and Outcomes: An Umbrella Review of Meta-analysis of Randomized Controlled Trials. Br J Clin Pharmacol. 2022 Feb 16.
Husereau D, Drummond M, Augustovski F, de Bekker-Grob E, Briggs AH, Carswell C, Caulley L, Chaiyakunapruk N, Greenberg D, Loder E, Mauskopf J, Mullins CD, Petrou S, Pwu RF, Staniszewska S. Consolidated Health Economic Evaluation Reporting Standards (CHEERS) 2022 Explanation and Elaboration: A Report of the ISPOR CHEERS II Good Practices Task Force. Value Health. 2022 Jan;25(1):10-31.
Brabaharan S, Veettil SK, Kaiser JE, Raja Rao VR, Wattanayingcharoenchai R, Maharajan M, Insin P, Talungchit P, Anothaisintawee T, Thakkinstian A, Chaiyakunapruk N. Association of Hormonal Contraceptive Use With Adverse Health Outcomes: An Umbrella Review of Meta-analyses of Randomized Clinical Trials and Cohort Studies. JAMA Netw Open. 2022 Jan 4;5(1):e2143730.
Lee SWH, Gottlieb SL, Chaiyakunapruk N. Healthcare resource utilization pattern and costs associated with herpes simplex virus diagnosis and management: a systematic review. BMJ Open. 2022 Jan 4;12(1):e049618.
Chhibber A, Kharat A, Duong K, Nelson RE, Samore MH, Wilson FA, Chaiyakunapruk N. Strategies to minimize inequity in COVID-19 vaccine access in the US: Implications for future vaccine rollouts. Lancet Reg Health Am. 2022 Mar;7:100138.
Udayachalerm S, Renouard MG, Anothaisintawee T, Thakkinstian A, Veettil SK, Chaiyakunapruk N. Incremental net monetary benefit of herpes zoster vaccination: a systematic review and meta-analysis of cost-effectiveness evidence. J Med Econ. 2022 Jan-Dec;25(1):26-37.
Ertem Z, Schechter-Perkins EM, Oster E, van den Berg P, Epshtein I, Chaiyakunapruk N, Wilson FA, Perencevich E, Pettey WBP, Branch-Elliman W, Nelson RE. The impact of school opening model on SARS-CoV-2 community incidence and mortality. Nat Med. 2021 Dec;27(12):2120-2126. (Author correction in Nat Med. 2022 Jan;28(1):212.)
Ford AC, Moayyedi P, Black CJ, Yuan Y, Veettil SK, Mahadeva S, Kengkla K, Chaiyakunapruk N, Lee YY. Systematic review and network meta-analysis: efficacy of drugs for functional dyspepsia. Aliment Pharmacol Ther. 2021 Jan;53(1):8-21.
Saeteaw M, Sanguanboonyaphong P, Yoodee J, Craft K, Sawangjit R, Ngamphaiboon N, Shantavasinkul PC, Subongkot S, Chaiyakunapruk N. Efficacy and safety of pharmacological cachexia interventions: systematic review and network meta-analysis. BMJ Support Palliat Care. 2021 Mar;11(1):75-85.
Mitsuntisuk P, Nathisuwan S, Junpanichjaroen A, Wongcharoen W, Phrommintikul A, Wattanaruengchai P, Rattanavipanon W, Chulavatnatol S, Chaiyakunapruk N, Likittanasombat K, Lip GYH. Real-World Comparative Effectiveness and Safety of Non-Vitamin K Antagonist Oral Anticoagulants vs. Warfarin in a Developing Country. Clin Pharmacol Ther. 2021 May;109(5):1282-1292.
Patikorn C, Veettil SK, Phisalprapa P, Pham T, Kowdley KV, Chaiyakunapruk N. Horizon scanning of therapeutic modalities for nonalcoholic steatohepatitis. Ann Hepatol. 2021 Jan 27;24:100315.
Veettil SK, Wong TY, Loo YS, Playdon MC, Lai NM, Giovannucci EL, Chaiyakunapruk N. Role of Diet in Colorectal Cancer Incidence: Umbrella Review of Meta-analyses of Prospective Observational Studies. JAMA Netw Open. 2021 Feb 1;4(2):e2037341.