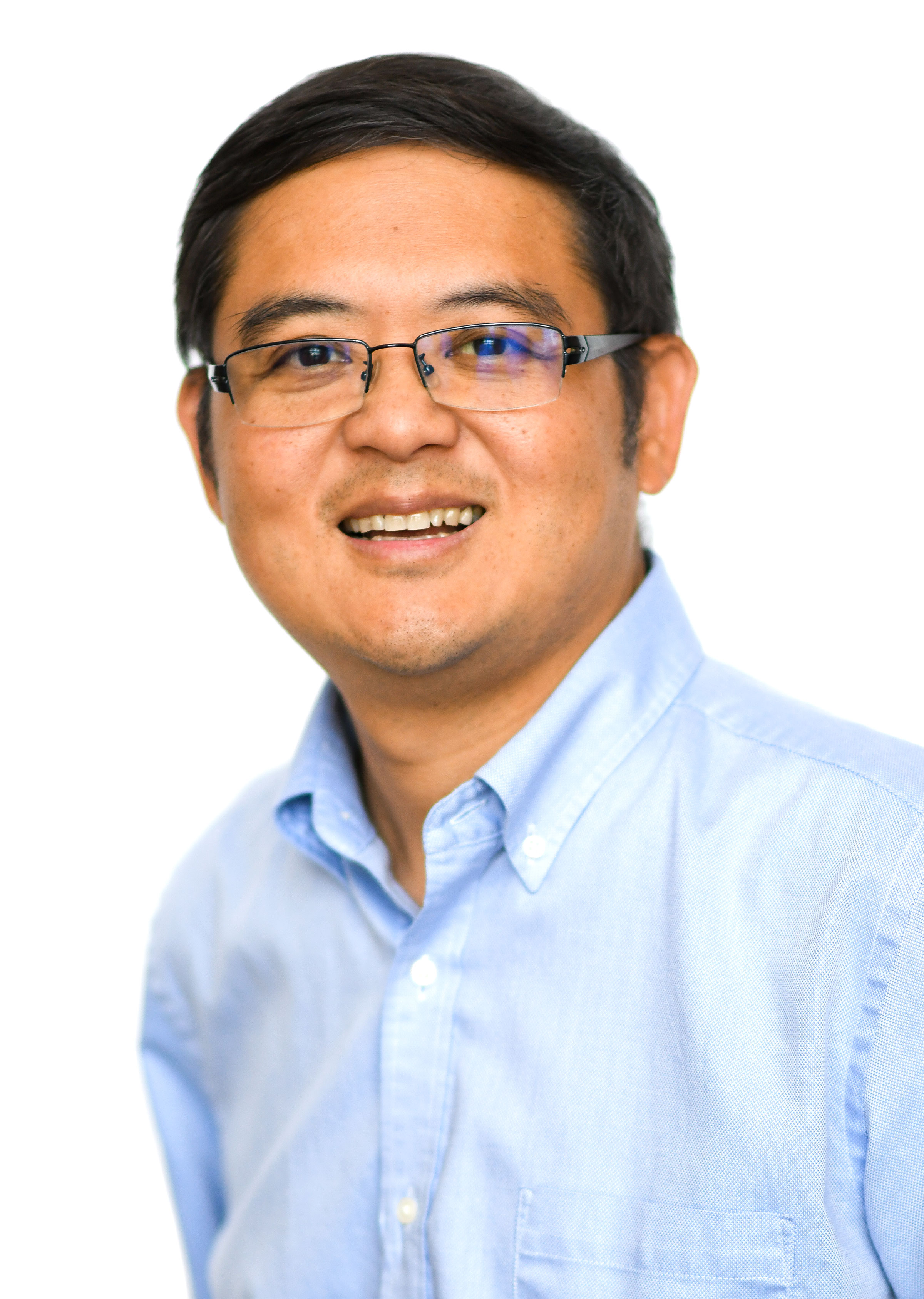 CONTACT
Office: L. S. Skaggs Research Institute, Room 4964 
Phone: (801) 585-3092
Fax: (801) 587-7923 
Nathorn (Nui) Chaiyakunapruk is currently a Professor in the Department of Pharmacotherapy at the University of Utah College of Pharmacy in Salt Lake City. He earned a Doctorate of Pharmacy (PharmD) from the University of Wisconsin-Madison, and his PhD in Pharmaceutical Outcomes Research and Policy Program from the University of Washington.

His expertise is in Health Technology Assessment. He has applied several HTA methodologies (Health Economics, Real World Data Analysis, and Evidence Synthesis: systematic review and classical/network meta-analysis) to support national and global policy, especially his contributions to the World Health Organization. His research is in broad areas ranging from infectious diseases, non-communicable diseases, community pharmacy, immunization program, complementary and alternative medicines, pharmacogenomics, and smoking cessation. His recent projects have been focused on snakebite burden, cannabis, fatty liver, anticoagulation, and Alzheimer disease. His research has been funded through grants from the World Health Organization, Wellcome Trust, US National Human Genome Research Institute, and the National Institute for Health Research UK. Dr. Chaiyakunapruk has an H-index of 29 and is an author of more than 180 international publications in peer-reviewed journals (i.e., The Lancet, Annals of Internal Medicine, Cochrane Database Systematic Review, Chest, Clinical Infectious Disease, JAMA Dermatology, Value in Health, Pharmacoeconomics, and Pharmacoepidemiology and Drug Safety) and five book chapters. Dr. Chaiyakunapruk also serves as a co-editor of Value in Health Regional Issue, Journal of Pharmaceutical Policy and Practice (JoPPP), Cost-effectiveness and Resource Allocation, Phytotherapy Research, Journal of Medical Economics, and an editorial advisory board of The Journal of the American Pharmacists Association.

Nui has been very active at national, regional, and international levels. He was a co-founder of the ISPOR Asia Consortium (International Society of Pharmacoeconomics and Outcomes Research), ISPOR Thailand Chapter, and The Asia Pacific Evidence-based Medicine Network. He served as the education chair and publication chair of the ISPOR Asia Consortium. He was an adviser of the National Essential Drug List Selection Subcommittee of Thailand and a member of the Health Economic Working Group of Benefit Package Selection Committee of National Health Security Office, Thailand. He is also a co-author of Thai Health Technology Assessment Guideline. He has also been working as a consultant for WHO in vaccine-related health economics, malaria control, and pharmaceutical economics.
PhD, University of Washington
PharmD, University of Wisconsin
BS, Pharmaceutical Science, Chulalongkorn University
Health Technology Assessment
Health Economics: economic evaluation and economic burden
Health Outcomes Research using real-world databases
Evidence Synthesis: systematic review and classical/network meta-analysis, scoping review and evidence gap map, umbrella review
Application of research method in various disease areas or global health issues e.g. vaccine (e.g., PCV, HPV, Rota, Influenza, Typhoid, HSV, OCV), snakebite, cannabis, tobacco control, pharmacogenomics, drug safety, medication adherence, pharmacy practice, medical device, hematology/oncology, cardiovascular disease (e.g., atrial fibrillation and anticoagulation, ACS), diabetes, infectious disease, Alzheimer's disease, gastrointestinal disorders (e.g., crohn's disease, NAFLD), Nephrology, dermatology, mental health (e.g., ADHD, schizophrenia), and complementary and alternative medicines
PCTH 7890 - Research Seminar I (Coursemaster)
PHARM 7566 - Systematic Review and Meta-analysis (Co-coursemaster with Dr. Joanne Lafleur)
PHARM 7854 - Project Practicum III (Coursemaster)
PHS 6865 - Global Health Policy
Rabgay K, Waranuch N, Chaiyakunapruk N, Sawangjit R, Ingkaninan K, Dilokthornsakul P. The Effects of Cannabis, Cannabinoids and their Administration Routes on its Pain Control Efficacy and Safety: A Systematic Review and Network Meta-analysis. . J Am Pharm Assoc (2003) (In Press).
Dilokthornsakul P, Kengkla K, Saokaew S, Permsuwan U, Techasaensiri C, Chotpitayasunondh T, Chaiyakunapruk N. An updated cost-effectiveness analysis of pneumococcal conjugate vaccine among children in Thailand. Vaccine. 2019 Jul 26;37(32):4551-4560. doi: 10.1016/j.vaccine.2019.06.015.
Teoh KW, Khan TM, Chaiyakunapruk N, Lee SWH. Examining the use of network meta-analysis in pharmacy services research: A systematic review. J Am Pharm Assoc (2003). 2019 Jul 13. pii: S1544-3191(19)30319-X. doi:10.1016/j.japh.2019.06.015.
Kongpakwattana K, Dejthevaporn C, Krairit O, Dilokthornsakul P, Mohan D, Chaiyakunapruk N. A real-world evidence analysis of associations between costs, quality of life and disease-severity indicators of Alzheimer's disease in Thailand. Value in Health (In Press)
Jinatongthai P, Kongwatcharapong J, Yoong FC, Phrommintikul A, Nathisuwan S, Thakkinstian A, Reid CM, Chaiyakunapruk N. Comparative efficacy and safety of Reperfusion Therapy with Fibrinolytic Agents in Patients with ST-segment Elevation Myocardial Infarction: A Systematic Review and Network Meta-analysis. The Lancet 2017;390(10096):747-759.
Leong SL, Chaiyakunapruk N, Lee S. Potential of Oncocardiology. Letter to Editor. JAMA Cardiology 2017; 2(7):817.
Saokaew, Kanchanasuwan S, Apisarnthanarak P, Charoensak A, charatcharoenwitthaya P, Phisalprapa P, Chaiyakunapruk N. Clinical risk scoring for predicting non-alcoholic fatty liver disease in metabolic syndrome patients (NAFLD-MS score). Liver International 2017; 37(10):1535-1543.
Chong HY, Mohamed Z, Tan L, Wu DBC, Shabaruddin FH, Dahlui M, Apalasamy YD, Snyder SR, Williams MS, Hao J, Cavallari LH, Chaiyakunapruk N. Is Universal HLA-B*15:02 Screening a Cost-Effective Option in an Ethnically-Diverse Population? A Case Study of Malaysia. British Journal of Dermatology 2017;177(4):1102-1112.
Teerawattanapong N, Kengkla K, Dilokthornsakul P, Saokaew S, Apisarnthanarak A, Chaiyakunapruk N. Prevention and control of multidrug-resistant Gram-negative bacteria in adult intensive care units: a systematic review and network meta-analysis. Clinical Infectious Disease 2017:15;64(suppl_2):S51-S60
Chong HY, Lai NM, Apisarnthanarak A, Chaiyakunapruk N. Comparative Efficacy of Antimicrobial Central Venous Catheters in Reducing Catheter-Related Bloodstream Infections in Adults: Abridged Cochrane Systematic Review and Network Meta-Analysis. Clinical Infectious Disease 2017:15;64(suppl_2): S131-S140
Kowdley KV, Sundaram V, Jeon CY, Qureshi K, Latt NL, Sahota A, Lott S, Curry MP, Tsai N, Chaiyakunapruk N, Lee Y, Peterson J, Buggisch P. Eight weeks treatment duration with Ledipasvir/Sofosbuvir is effective for appropriately selected patients with genotype 1 Hepatitis C virus infection: an analysis of multiple real world cohorts. Hepatology 2016 Dec 27. doi: 10.1002/hep.29005
Dilokthornsakul P, Chaiyakunapruk N, Campbell JD. Does the use of efficacy or effectiveness evidence in cost effectiveness analysis matter? Journal of Asthma 2017;54(1):17-23.
Kongwatcharapong J, Dilokthornsakul P, Nathisuwan S, Phrommintikul A, Chaiyakunapruk N. Effect of Dipeptidyl Peptidase-4 Inhibitors on Heart Failure: A Meta-analysis of Randomized Clinical Trials. International Journal of Cardiology 2016; 211:88-95.
Sruamsiri R, Wagner AK, Ross-Degnan D, Lu CY, Dhippayom T, Ngorsuraches S, Chaiyakunapruk N. Expanding access to high-cost medicines through the E2 access program in Thailand: effects on utilisation, health outcomes and cost using an interrupted time-series analysis. BMJ Open 2016;6:e008671.
Tosanguan J, Chaiyakunapruk N. Cost-effectiveness analysis of clinical smoking cessation interventions in Thailand. Addiction 2016; 111:340-350.
Chong HY, Chaiyakunapruk N, Teoh SL, Wu DBC, Kotirum S, Chiou CF. Global Economic Burden of Schizophrenia: A Systematic Review. Neuropsychiatric Disease and Treatment 2016; 12:357-373.
Lai ECC, Man K, Chaiyakunapruk N, Chang Y et al. Database in the Asia-Pacific Region: The Potential for a Distributed Network Approach. Epidemiology 2015;26(6):815-20.
Wu DBC, Chaiyakunapruk N, Chong HY, Beutels P. Choosing between 7-,10- and 13-valent Pneumococcal Conjugate Vaccines in Childhood: a review of economic evaluations (2006-2014). Vaccine 2015;33(14):1633-58.
Sruamsiri R, Dilokthornsakul P, Pratoomsoot C, Chaiyakunapruk N. A Cost-effectiveness Study of Intravenous Immunoglobulin in Childhood Idiopathic Thrombocytopenia Purpura Patients with Life-threatening Bleeding. Pharmacoeconomics 2014;32(8):801-13.
Saokaew S, Tassaneeyakul W, Maenthaisong R, Chaiyakunapruk N. Cost-Effectiveness Analysis of HLA-B*5801 Testing in Preventing Allopurinol-induced SJS/TEN in Thailand PlosOne 2014;9(4): e94294. doi:10.1371/journal.pone.0094294
Lai NM, Chaiyakunapruk N, Lai NA, O'Riordan E, Pau WS, Saint S. Catheter impregnation, coating or bonding for reducing central venous catheter-related infections in adults. Cochrane Database of Systematic Reviews 2013 , Issue 6 (In Press)
Sruamsiri R, Chaiyakunapruk N, Pakakasama S, Sirireung S, Sripaiboonkij N, Bunworasate U, Hongeng S. Cost-utility analysis of reduced intensity hematopoietic stem cell transplantation in adolescence and young adult with severe thalassemia compared to hypertransfusion and iron chelation program. BMC Health Services 2013; 15:45.
Tangamornsuksan W, Chaiyakunapruk N, Somkrua R, Lohitnavy M, Tassaneeyakul W. Association of HLA-B*1502 Allele and Carbamazepine-induced Stevens-Johnson Syndrome and Toxic Epidermal Necrolysis: a Systematic Review and Meta-analysis. JAMA Dermatology 2013;149(9):1025-32.
Dilokthornsakul P, Chaiyakunapruk N, Nimpitakpong P, Jeanpeerapong N, Sruamsiri R. The Effects of Medication Supply on Hospitalizations and Healthcare Costs in Patients with Chronic Heart Failure. Value in Health 2012; 15:S9-S14.
Nathisuwan S, Dilokthornsakul P, Chaiyakunapruk N, Morarai T, Yodting T, Piriyachananusorn N. Assessing Evidence of Interaction between Smoking and Warfarin: A Systematic Review. Chest 2011;139(5):1130-9
Chaiyakunapruk N, Somkrua R, Hutubessy R, Henao AM, Hombach J, Melegaro A, Edmunds J, Beutels P. Cost-effectiveness of Pneumococcal Conjugate Vaccines (PCV): A comparative assessment of decision making tools. BMC Medicine 2011, 9:53 doi:10.1186/1741-7015-9-53
Saokaew S, Permsuwan U, Chaiyakunapruk N, Nathisuwan S, Sukonthasarn A Effectiveness of Pharmacist-Managed Warfarin Therapy: a Systematic Review and Meta-analysis Journal of Thrombosis and Haemostasis 2010;8(11):2418-2427.
Thavorn K, Chaiyakunapruk N A cost-effectiveness analysis of a community-based smoking cessation program in Thailand. Tobacco control 2008;17:177-182.
Chaiyakunapruk N, Kitikannakorn N, Nathisuwan S, Leeprakobkul K, Leelasettakul C. The efficacy of ginger for the prevention of postoperative nausea and vomiting: a meta-analysis. American Journal of Obstetric and Gynecology2006;194:95–99.
Chaiyakunapruk N, Veenstra DL, Lipsky B, Saint S. Chlorhexidine versus Povidone-Iodine Solution For Vascular Catheter-site Care: A Meta-analysis. Annals of Internal Medicine 2002;136(11):792-801.