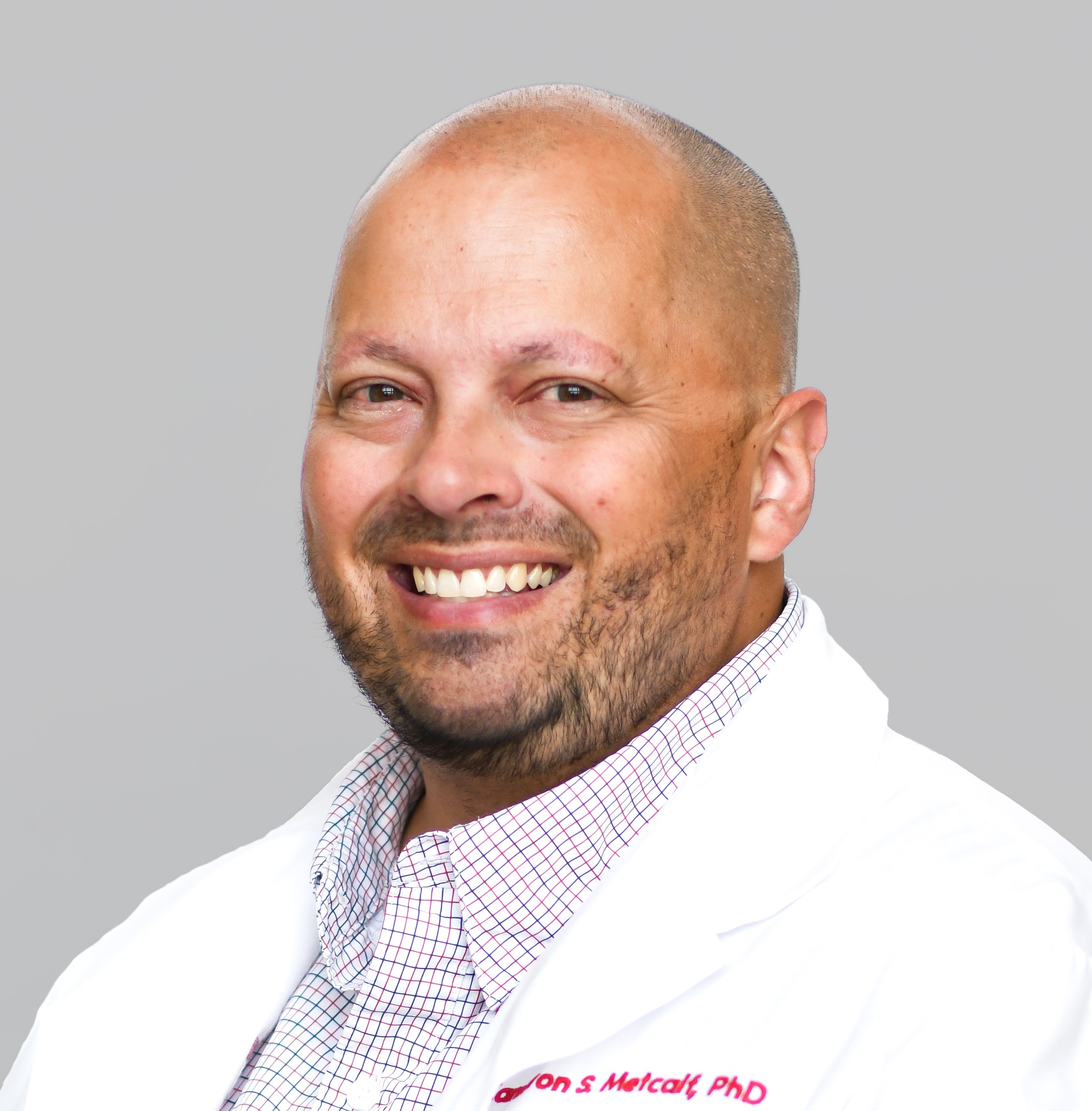 Cameron Metcalf, PhD
Research Assistant Professor, Pharmacology and Toxicology
Associate Director, ADD Program
Contact: cameron.s.metcalf@utah.edu
Office: Room B0884
Education:
B.S. 2001, Biology, Human Development and Family Studies, University of Utah
Ph.D. 2008, Department of Pharmacology and Toxicology, University of Utah
Dr. Metcalf is a Research Assistant Professor in Pharmacology and Toxicology. He is also a Co-Investigator and the Associate Director of the Anticonvulsant Drug Development Program.
Dr. Metcalf's primary research interests include the evaluation and advancement of novel therapies for the treatment of epilepsy and pain. This work also involves ongoing efforts to identify and validate new animal models that can be used to screen and differentiate lead compounds.
Approximately one-third of patients with epilepsy continue to have seizures despite treatment with one or more drugs. In addition, there are several special populations of epilepsy patients, including pediatric epilepsies and genetic syndromes, for which there are little or no effective therapies. Therefore, the development of new compounds for various forms of epilepsy is of critical importance for the ongoing treatment of epilepsy.
For several years, Dr. Metcalf has also been interested in the development of neuropeptide compounds for the treatment of epilepsy and pain. Both epilepsy and pain are conditions where currently available treatments are often inadequate for many patients, and novel targets for therapies such as neuropeptides may offer new therapeutic opportunities.
Dr. Metcalf's work in this area has included both pre-clinical screening of novel compounds and the late-stage testing of lead candidate compounds. Dr. Metcalf's ongoing work in this area includes testing of analogs of the neuropeptide galanin, alone and in combination with other drugs, in models of epilepsy and pain, in order to identify a lead compound for progression into clinical testing.
Finally, Dr. Metcalf is also interested in the mechanisms of and potential clinical interventions for sudden unexpected death in epilepsy (SUDEP). While it is known that individuals with epilepsy, and particularly those with poorly controlled seizures, are at an increased risk for SUDEP, the mechanisms for this condition are not well understood. Therefore, understanding of risk factors, biomarkers, and potential clinical interventions to prevent SUDEP are an area of unmet need in epilepsy.
Book Chapters
Bealer SL, Metcalf CS, Poelzing S, Little JG, Brewster A, Anderson A. Cardiac myocyte damage, electrocardiographic dysfunction, and ion channel remodeling in rodent models of seizure disorders In Schachter SC (Ed.) Sudden Unexpected Death in Epilepsy: Mechanisms and New Methods for Analyzing Risks (pp. 235-240). Boca Raton, FL: CRC Press, Taylor & Francis Group.
Bealer SL, Metcalf CS, Little JG, Vatta M, Brewster A, Anderson AE (2011). Sympathetic nervous system dysregulation of cardiac function and myocyte potassium channel remodeling in rodent seizure models: candidate mechanisms for SUDEP In Leetsma JE (Ed.) Sudden Death in Epilepsy: Forensic and Clinical Issues (pp. 615-626). Boca Raton, FL: CRC Press, Taylor & Francis Group.
Smith MD, Metcalf CS, Wilcox KS (2018). Chapter 17: Pharmacotherapy of the Epilepsies in Brunton (Ed.) Goodman & Gilman's The Pharmacological Basis of Therapeutics, 13th Edition. Columbus, OH: McGraw-Hill Education.
Patents
Neuropeptide analogs, compositions, and methods for treating chronic pain (US20170020951, US20130324467).