The Center for Human Toxicology (CHT) is an independent non-profit laboratory within the Department of Pharmacology and Toxicology.   The CHT provides bioanalytical services for University of Utah and outside collaborators and clients on a local and international scale.   CHT faculty actively participate in the education of graduate and professional students and other trainees through traditional classroom and hands-on teaching and research opportunities.  The CHT was established in 1973 as the first independent facility of its kind in the United States to integrate toxicology instruction with toxicological services and research in basic and applied toxicology.
The CHT is an internationally recognized leader in the development of state-of-the-art assays for therapeutic and illicit drugs and their metabolites, among other xenobiotics in physiological specimens.  Most of these assays are based on single stage or tandem mass spectrometry (MS, MS/MS) coupled to liquid (LC) or gas chromatography (GC).   Additional LC and GC detection methods, as well as immunoassays, and other basic analytical techniques complement our MS approach to bioanalyses. 
The CHT laboratory is designed to provide services in forensic toxicology or other bioanalytical projects that require secure specimen and record storage procedures.  The CHT has a long history in forensic toxicology and this remains a central core of its research, teaching and service mission.   This has resulted in the development and evaluation of numerous MS and immunoassay methods for drugs of abuse and other psychoactive medications.   Notable related service and research activities included: post-accident testing for the National Traffic Safety Board and Federal Railroad Administration, and research on drugs and driving for the National Highway Traffic Safety Administration, the disposition of drugs of abuse and other xenobiotics into hair, sweat, and oral fluid, and the impact of drug metabolizing enzyme genetic polymorphisms on the metabolism of abused drugs.  The CHT continues to provide expert testimony and analytical services for medical examiners, attorneys, law enforcement groups and government agencies.
Since 1982, CHT has provided bioanalytical services, including development of new assays, under a contract with the National Institute on Drug Abuse (NIDA).  This contract focused primarily on analyses for drugs of abuse, but has expanded to include other drugs as the need arises.  An additional seventeen-year tenure as the Analytical Services Center for the Medications Drug Development (MDD) Program at NIDA provided familiarization with Food and Drug Administration requirements for Good Laboratory Practices (GLP) in analytical services.  Method validations and bioanalytical operations still retain many of the principals of GLP services.  Several methods were developed or updated to pursue these MDD studies.  Notable examples are methadone, LAAM, buprenorphine, naltrexone, oxycodone, quetiapine and risperidone.   Parallel research studies investigated the disposition of some of these drugs into hair and their in vitro metabolism.
In 2003, with funding from the National Football League and the United States Anti-Doping Agency, the CHT developed a Sports Medicine Research and Testing Laboratory (SMRTL); now a private independently-operated facility.  This experience enabled the CHT to gain familiarity and expertise with procedures and priorities for testing of performance-enhancing substances, as well as WADA and ISO 17025 accreditation guidelines.
The recent incorporation of a mechanistic toxicology laboratory into CHT is designed to integrate an array of new and novel in vitro, molecular biological, and alternative drug screening and testing techniques into CHT operations, while providing new opportunities for CHT to expand into mechanistic toxicology research studies. 
The CHT values its many past scientific collaborators.  It looks forward to further collaborative work with both old and new scientific teams.  The collective expertise in toxicological sciences within the CHT is available to assist in collaborative pursuits in translational research.
As a center of excellence in the Department of Pharmacology and Toxicology, CHT contributes to the University's mission of research, education and service.  CHT faculty members contribute to undergraduate, graduate and professional education in the College of Pharmacy and School of Medicine.  Faculty and staff are involved in training undergraduates, graduates, professional students, postdocs and visiting scholars from around the world.   CHT occupies 9,606 square feet of modern office and laboratory space in the southern portion of the 3rd  floor of the L.S. Skaggs Pharmacy Research Building (BLDG 581) within the L.S Skaggs Pharmacy Institute (30 S 2000 E).  
David E. Moody, Ph.D.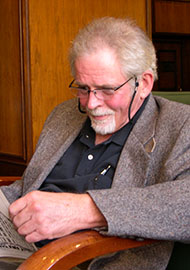 Research Professor, Department of Pharmacology and Toxicology
Dr. Moody has long been involved in developing gas chromatographic or liquid chromatographic mass spectrometric techniques to detect and quantitate drugs, drug metabolites and endogenous small organic molecules in biological specimens.  He has used these techniques to perform personal research on the in vitro and in vivo metabolism of select opioids in humans.  Dr. Moody has also used these techniques to collaborate with other investigators for studies that explore drug action and drug safety.  He is always open to conversations with colleagues about potential collaborative projects that employ these analytical skills.  Dr. Moody also provides consultative advice on interpretation of physiological drug concentrations in forensic cases.
Diana G. Wilkins, Ph.D.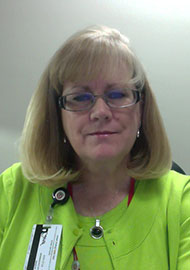 Professor, Department of Pathology
Adjunct Professor, Department of Pharmacology and Toxicology
Dr. Wilkins has been actively engaged in numerous research and scholarly activities while at the University of Utah. Her current research interests include investigation of the disposition of selected environmental toxicants in biological matrices, mechanisms underlying the formation of protein adduct biomarkers of acetaminophen toxicity, pharmacokinetic studies of therapeutic drugs in pediatric populations, and general applications of mass spectrometry in biomedical research. While maintaining an active research and service program, Dr. Wilkins directs and participates in teaching both undergraduate and graduate courses in laboratory management, clinical and analytical toxicology, pharmacology and statistics at the University of Utah. Dr. Wilkins strongly believes in to creating a classroom and laboratory learning climate where both undergraduate and graduate students at any level of a program become increasingly comfortable with expressing their ideas, taking risks in forming independent opinions, and communicating those beliefs to others. In the context of learning at the University of Utah, she believes that students learn best when placed in a classroom and laboratory environment that provides a strong foundation of knowledge in the discipline, as well as practical experience in the application of those principles into practice.
Christopher A. Reilly, Ph.D.
Adjunct Associate Professor, Department of Anesthesiology 
Associate Professor, Department of Pharmacology and Toxicology
Dr. Reilly is broadly interested in understanding the mechanistic basis of drug action in humans. Dr. Reilly has an active translational research program that utilizes a broad range of technologies that permit the development and application of diverse assays to study mechanism of xenobiotic action and metabolic clearance of xenobiotics from biological systems. Dr. Reilly's specialties are in cell and animal models of human pathologies and conditions, genetic manipulation and analysis, mass spectrometry, and various aspects of drug metabolism, including reaction phenotyping, structural identification, and pharmacokinetics support. Dr. Reilly and staff are highly collaborative and welcome opportunities to work with collaborators on a multitude of research projects. Email: Chris.Reilly@pharm.utah.edu
David M. Andrenyak, Ph.D., DABFT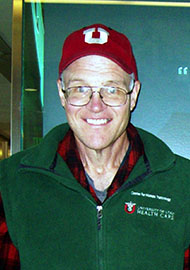 Bachelor of Science - Forensic Science, University of New Haven, 1978
Doctor of Philosophy - Pharmacology, University of Connecticut Health Center, 1984
Diplomate American Board of Forensic Toxicology, 1991
Dr. David M. Andrenyak is an Assistant Director and Research Toxicologist within the Center for Human Toxicology. He has been involved for over 25 years in the analysis for drugs, poisons, and metabolites in samples submitted to the lab. Most of this effort uses gas chromatography-mass spectrometry and liquid chromatography-mass spectrometry, but expertise in other analytical techniques has been employed as needed. His work also involves analytical method development, data review, and interpretation of data. Dr. Andrenyak is Board Certified in Forensic Toxicology. He welcomes opportunities to review and comment on medico-legal cases involving forensic toxicology; he will also receive selected analytical forensic toxicology case work if it is within the realm of expertise at the Center.
Douglas E. Rollins, M.D., Ph.D.
Professor Emeritus, Department of Pharmacology and Toxicology