IMPORTANT NOTICE: DUE TO COVID-19, GRE SCORES ARE WAIVED AND APPLICATION FEE WAIVERS ARE AVAILABLE
See below for Application Waiver code.
The Department of Molecular Pharmaceutics is committed to creating and supporting a diverse and inclusive campus community of students. If paying the application fee would cause a hardship for you and your family, a fee waiver code may be provided after a pre-screening step. Eligibility for a waiver code is assessed using the applicant's grades, research experience, statement of purpose, and quality and relevance of undergraduate degree.

Be aware that waiver codes are limited to qualified candidates and requesting a fee waiver will NOT disadvantage your application in any way. Moreover, please note that the waiver is only for applications submitted prior to the department's admissions deadline of January 1, 2023.
Applications for waiver codes are currently closed for Fall 2023 applicants. For details on how to request a code for future admissions cycles, please check back in August 2023.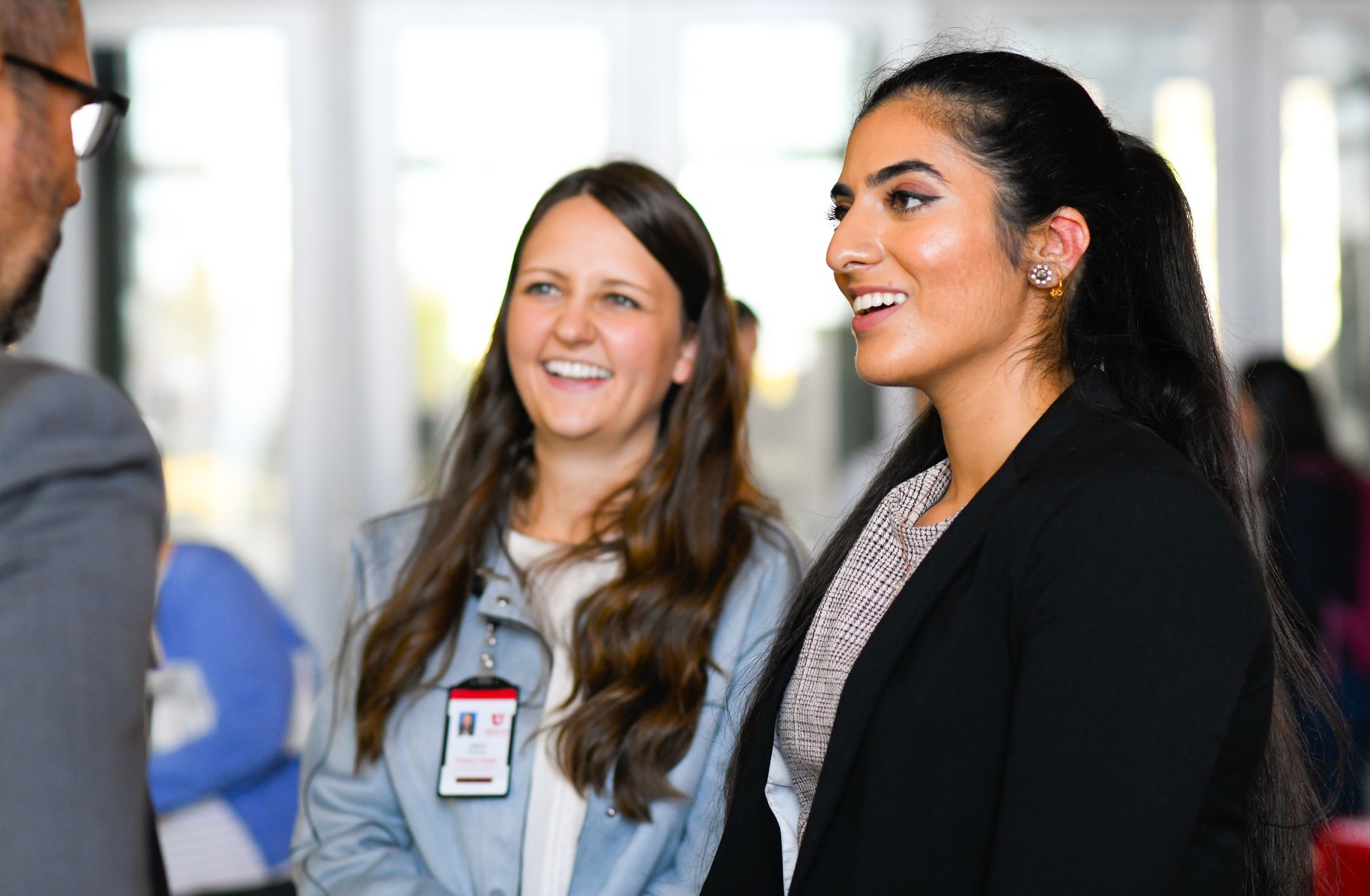 The procedures involved in applying for Ph.D. graduate study in the Department of Molecular Pharmaceutics are described below. To learn more about different areas of research offered, view the areas of research page.
All applicants are required to use the Apply Yourself online application system through the Admissions Office. Below is a list of materials you will need to complete the process.
Academic Transcripts. Official copies of transcripts from all colleges and universities attended should be sent directly by the institution (not the applicant). For foreign institutions, include official transcripts in the original language, plus official English translations if the original language is not English.

GRE Scores. An official report of scores from the General Test of the Graduate Record Exam (GRE) should be sent directly by the Educational Testing Service (ETS) to the Admissions Office. Use the institutional code for the University of Utah, 4853, and the department code for Molecular Pharmaceutics, 0613. Be aware that submission of GRE scores is optional for Fall 2023 applicants. .

Letters of Reference. We require at least three letters of personal reference from course instructors, research supervisors, or employers who are directly familiar with your abilities and performance. The recommender may use the Apply Yourself online system

Personal Statement. A two-page personal statement (approximately 500 words) outlining your background, research interests (including possible faculty research advisors), goals, and reasons for applying to our graduate program, even for specific areas of research.

Potential Areas of Research. Applicants should choose among the areas of research offered. See also our research page, and look up individual faculty members by areas of research here.
For international students only.
TOEFL scores. For English Proficiency Tests (TOEFL, IELTS, etc.), please consult the University of Utah's English Proficiency Requirements. The page details ways of demonstrating proficiency and minimum score requirements
For students requesting an I-20 Certificate of Eligibility, the following will need to be provided by the applicant if they receive an offer for admissions:
A financial statement with supporting documents showing a minimum amount in U.S. dollars to cover the first year tuition and living expenses is required.
A copy of the first page of applicant's current passport or national ID card.
Students making satisfactory progress in the Department typically receive stipend support and tuition waivers throughout their graduate studies. Most Pharmaceutics graduate students are supported by individual faculty members as full-time Research Assistants. Information regarding the research of an appointment in Pharmaceutics may serve as your research advisor, including tenure-track faculty, research faculty, and adjunct faculty. We encourage you to contact faculty members directly at the e-mail addresses shown on their web pages in order to seek out potential research projects and to explore avenues of support. The Admissions Committee has no direct role in determining whether or not a particular faculty member will offer student funding, so it is in your best interest for you to play an active role in this process. We recommend that you familiarize yourself with the types of research being conducted by a professor, and have the potential to participate in and contribute to these lines of research. Because this research will likely constitute part of your Ph.D. dissertation, and your future career it should be an area of genuine interest to you.
Entering students will have the opportunity to do two rotations during the first semester. Subsequent semesters students will need to choose and advisor to support their stipends. Graduate tuition is paid by the College of Pharmacy for full-time, supported students who abide by the rules for such benefits. Students are responsible for any extra fees, including international fees (if applicable).
See the Graduate School policy and guidelines for tuition benefits.
If you need additional information, please contact our graduate student coordinator, either by telephone (801)581-7831 or e-mail (phceu@pharm.utah.edu).
Send GRE and TOEFL scores:
Admissions Office
University of Utah
201 South 1460 East #250S
Salt Lake City, UT 84112 USA
We look forward to receiving your application.