The Graduate Program in the Department of Pharmacology and Toxicology at the University of Utah offers training for the Ph.D. degree. Since 1948, more than two hundred individuals have been trained by this program. Our graduate students (see current graduate students page) hail from all regions of the country, and enjoy close working relationships with their faculty mentors, rich and diverse research opportunities, and flexible programs of study based on their individual needs and interests. Students gain didactic teaching and public speaking experience by participating in our professional teaching, journal club and seminar programs.
Our overall objective is to provide broad, multidisciplinary training that enables our students to pursue careers in a variety of settings, including colleges and universities, pharmaceutical and biotechnology industries, government laboratories, and private research institutes and foundations (see Alumni). The guiding philosophy emphasizes the development of scientific investigators who have a broad interdisciplinary background in modern biomedical sciences (cell and molecular biology, physiology and biochemistry), as well as training in the concepts and approaches of pharmacology and toxicology. We also train individuals in state-of-the art approaches to hypothesis-driven research.
Our program is designed to be exciting and challenging, and at the same time, supportive and flexible enough to meet the specific needs and interests of the students and their mentors.
Because pharmacology and toxicology are interdisciplinary sciences, this is reflected in the breadth and diversity of training, which involves course work, seminars, journal clubs and laboratory research. Students enter our program through the interdisciplinary Biological Chemistry Program (www.bioscience.utah.edu).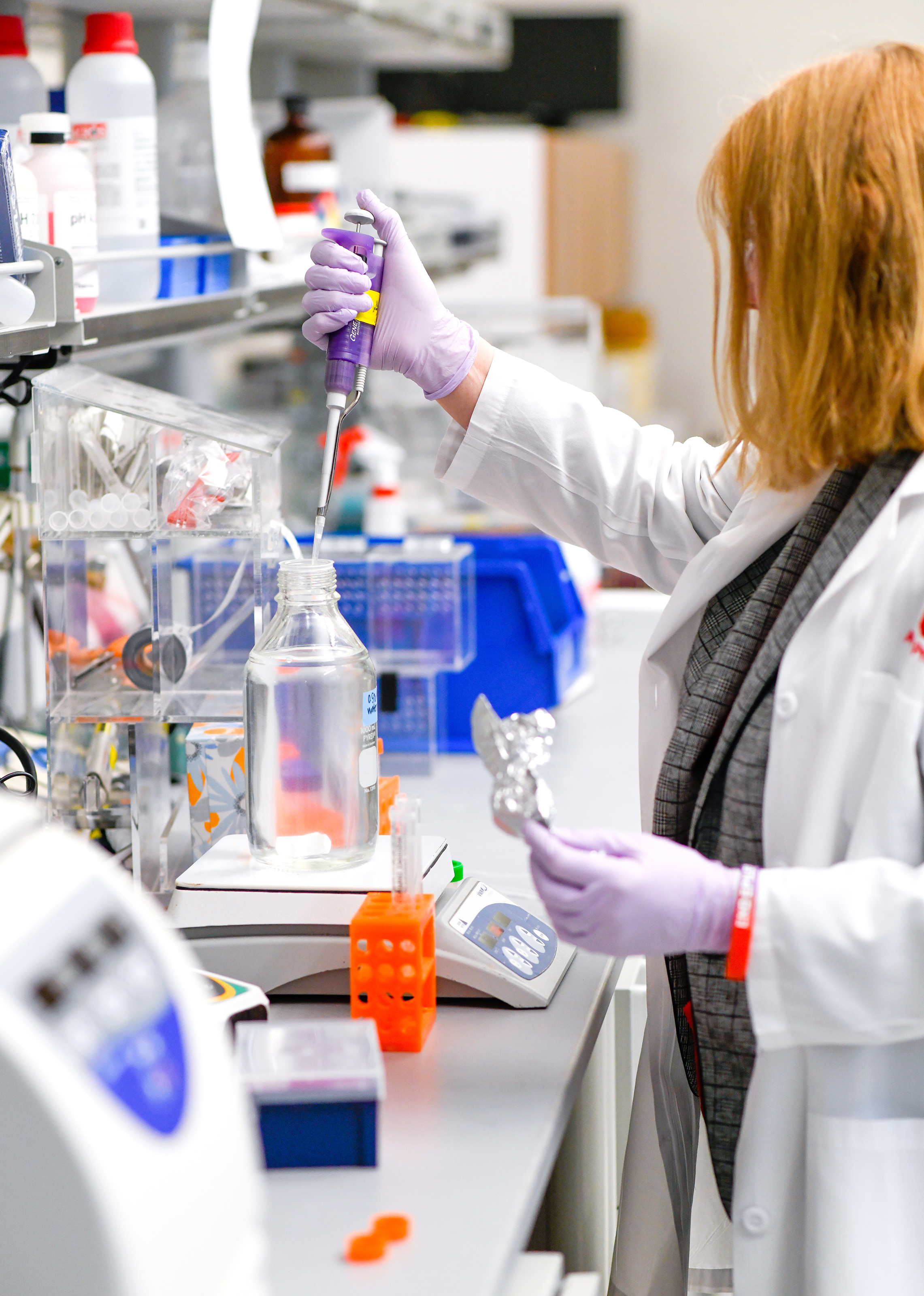 First Year
During the first year, students take course work in the basic biomedical sciences in a common curriculum that forms the underpinning of pharmacology and toxicology; these courses include cell biology, molecular biology and biochemistry. During their first year, students also undertake ~10-week long research rotations in four different laboratories. These initial laboratory experiences enable the students to gain a sense of the scope of research activities within the program and department, to learn specific research techniques, to experience different mentoring styles, and ultimately, to choose a laboratory in which to conduct doctoral dissertation research.

Second Year
In the second year, our students take a number of basic and advanced courses in pharmacology and toxicology. Also available is a huge array of graduate level courses that are offered by other programs in the Health Sciences Center, which can be taken depending on career development needs and interests of the students. Students also begin their dissertation research as early as their second year.

Ph.D. Candidacy
Following completion of the required course work in the second year, and successful completion of the qualifying examinations, students are admitted to candidacy for the Ph.D. degree. The remainder of the student's training is devoted to conducting doctoral dissertation research. The program usually takes four-five years to complete.
Go to the Typical Program of Study page for more information on our graduate curriculum. Our detailed Graduate Policy and Procedures Manual (pdf) is also available online.
Throughout their training, students are supported by a stipend (currently  $32,000 plus additional amounts for health insurance). Tuition charges are paid for by the University for five years while the student is in good standing.