In Response to the COVID-19 Situation:
The College of Pharmacy acknowledges there can be many perspectives and emotions regarding decisions to vaccinate. Those students who are admitted to the PharmD program will be expected to comply with CDC vaccination and immunization guidelines. There is a narrow process in the University that students can follow to obtain an authorized medical exemption from vaccination. It is the responsibility of a student seeking an exemption to follow the necessary steps within the University. In addition, students should be aware that many clinical training sites do not allow participation by students who have been exempted from vaccination.
The first step to admission to the PharmD Program is contacting the College of Pharmacy advising office for assistance in the application process. Additionally, please ensure you have started your PharmCAS application. With the help of the advising office, please ensure you have a thoroughly completed application prior to final submission. It is your responsibility to make certain that all items arrive at the Office of Admissions. We will consider your application complete and proceed with an admissions review as soon as we receive all required documents. Applications for the 2022-2023 Admissions Cycle open on July 14th, 2022.
Application Process at a glance
Meet with Pre-Pharmacy advisor
Meeting with our Pre-Pharmacy advisor can make the admissions process less stressful, and they will ensure that you are prepared and ready to submit an application. They are willing to help go over the admissions requirements, your personal statement, and general questions you might have about applying. By meeting with an advisor, applicants can feel confident that when they are to submit their application they have the best opportunity of admission. You can set up an appointment with our current Pre-Pharmacy advisor by clicking the link below:
Setup an Appointment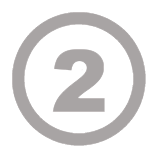 Complete PharmCAS Application.
Applicants must complete the PharmCAS Application. Submissions may come in on a rolling basis based on the schedule above. Applications must be submitted online no later than June 30th, 2023. Applications will not be reviewed after this date.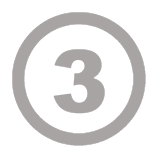 Pre-Pharmacy Requirements.
A Bachelor's Degree is not required to apply to University of Utah's College of Pharmacy. Applicants are required to complete all prerequisite courses prior to starting the program. To see a list of our pre-requisite courses, click here. The minimum OVERALL GPA required for applicants to be considered for admission to the program is 2.75. The minimum PREREQUISITE GPA required to apply is 2.8.
NOTE: All prerequisite courses MUST be completed with a final grade no lower than a C. Students may retake a course one time to fulfill this requirement and that retake grade will be used for admission review. Courses completed over ten years prior to the application year may not be considered for application.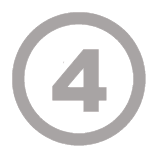 Statement of Purpose.
Applicants will submit a Statement of Purpose through PharmCAS in an essay format with a limit of 4500 characters. It is required that your Statement of Purpose should address the following prompts:
Why you selected pharmacy as a career?
How does the Doctor of Pharmacy degree relate to your immediate and long-term professional goals?
Describe how your personal, educational, and professional background will help you achieve your goals.
The Statement of Purpose is a vital piece of your application and MUST cover these questions thoroughly. Please ensure that your statement is thoroughly edited for grammar, spelling, and formatting.
It is recommended that if there are gaps (poor semesters, break in academics, unique circumstances, etc.) that they be addressed in the personal statement.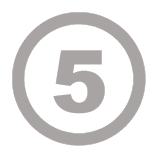 Two Letters of Recommendation.
Two (2) recommendation forms and letters of recommendation are required and must be submitted through the PharmCAS application. The University of Utah College of Pharmacy requires a minimum of two letters of recommendations and will accept up to a total of four letters. These letters should come from a source who can speak to your professional demeanor, accountability and maturity and who you have had a relationship with over an extended period of time. This ability to provide insight into these principles is more important than the title or role of the letter writer. Letters may come from an employer or volunteer supervisor, professor, teaching assistant, or healthcare professional who you have associated with in a professional setting. The committee will NOT accept letters from family members, friends, fraternity/sorority advisors, clergy, personal health care providers, high school faculty/advisors, or job shadow only professionals.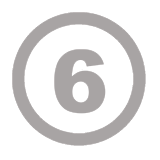 Experience
The goal of the PharmD program is to develop individuals into excellent pharmacists who provide leadership in their organizations and service to their community. Experiences outside the classroom are essential to becoming this type of pharmacist and include employment (in and out of healthcare), leadership roles, service/volunteer activities. While not required healthcare and pharmacy related experience is highly recommended, and will strengthen your application. Consistent and long-term commitment to service is the preferred form of volunteerism. Leadership in multiple arenas is welcome and encouraged. Be sure to list all your paid work experience, volunteer, or extracurricular experiences in the Experiences section of your PharmCAS application, not just pharmacy or healthcare related experience.
Pharmacy, healthcare and work experience

Pharmacy or healthcare experience isn't required, but is preferred and will strengthen your application.
Approximately half of each incoming class has experience as a pharmacy technician.
Pharmacy experience also includes shadowing or interviewing practicing pharmacists.
Include all employment experiences in your application.

Community service / volunteer experience

Focus on helping people and creating positive change demonstrates the ideal traits of a pharmacist who can provide service to their community after graduation.
Demonstrated commitment to community service and volunteerism is to key to a strong application.
Long term commitment to a cause and consistency is preferred.
Please list all service/volunteer experience on your PharmCAS application.

Leadership experience

Leadership centers on working with others to accomplish shared goals and comes from a variety of life experiences and roles including but not limited to work, student organizations, volunteer work, school, home, etc.
Leadership experience should be noted in the Leadership section of your PharmCAS application and, in addition, can be expressed in your personal statement.

Research experience

Professional or academic experience in employment or undergraduate settings is encouraged and reflects a commitment to discovering new knowledge.
Research publications can be uploaded to your PharmCAS application as supplemental information.
Please contact the advising office to discuss your experience section in order to strengthen your application. The committee takes a holistic approach in review of files so including all the experience listed above with improve your application.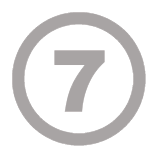 Information regarding ESL Students
An applicant whose first language is not English will be required to take some sort of English Literacy Exam. To be considered for admission, applicants will need to submit a test score for whatever test/exam they choose. Listed below are approved forms of English literacy and the scores an applicant will need to meet the requirement. For more information, you may contact the University of Utah, Graduate School Admissions with questions about international matters. A waiver may be granted in place of an English literacy exam if the applicant received a high school diploma from a United States institution, otherwise one of the following exams will be required:
TOEFL iBT: 80 or higher
DUOLINGO: 105 or higher
ACT English score of 18 or higher
SAT Reading score of 27 or higher
Information regarding the PCAT Test: Starting with the 2021-2022 academic year, the PCAT is NOT required for admission to the University of Utah College of Pharmacy.
Here at the University of Utah, College of Pharmacy we work with a rolling admissions cycle. Due this type of admissions cycle, we accept applications all throughout the year starting in July of 2022, and going until June of 2023. Admission to the Doctor of Pharmacy Program is highly selective and competitive. Outstanding students may be considered for early assurance, provided the applicant submits a completed application through PharmCAS by September 1st, 2022.
Once you have submitted your application, it will be reviewed by our staff and Admission Committee members. The Admissions Committee will select individuals that they would like to interview for our program. Selection of applicants is based on the pre-requisite grade point average, the Admissions Committee's assessment of the candidate's personal statement, sustained community service, demonstrated sustained leadership ability, pharmacy/healthcare experience, and strong letters of recommendation. If your application meets requirements, and is deemed competitive, it will move forward through the admissions process.
Applicants will be notified, by email, about the current status of their application.
Students will be invited to interview throughout the admissions cycle, depending on when they apply. A personal interview will be scheduled by the Committee to further assess those factors, as previously listed, as well as communications skills, maturity and career goals. Individuals chosen to interview will be given 2-4 weeks to prepare travel arrangements for an in person interview. After the interview process is complete, each applicant will be notified with a decision from the Admissions Committee within 1-2 weeks, via phone call and/or email. 
The full deposit amount required is $500.00. To hold your seat in this class, please pay this deposit within two weeks of receiving your acceptance notification. The $500.00 deposit is nonrefundable; however, it will be applied to your Fall Semester tuition. You may pay the required deposit with either a credit card, a cashier's check, a personal check, or a money order.
Once an applicant has accepted their admissions offer, they will receive instructions of the next steps needed. Those steps will include: a criminal background check through Certiphi, completion of the Graduate School application, updated and current record of immunizations, and more.
Non-discrimination Policy
The University of Utah College of Pharmacy is fully committed to policies of nondiscrimination and equal opportunity, and vigorously pursues affirmative action in all programs, activities, and employment with regard to race, color, national origin, sex, age, and status as a person with a disability. Religion, sexual orientation, and status as a disabled veteran are also protected under nondiscrimination and equal opportunity employment policies.
More Information
Checking Application Status
After you submit your application, you are welcome to contact our Pre-Pharmacy Advisor to check your application status. During each step of our process you will receive an email to update you regarding your application's current status. Please note: Not everyone will receive notification at the same time. The file review process varies depending on date received from PharmCAS, pending documentation, etc. Should we have questions regarding your file we will contact you via e-mail. Please confirm receipt of any e-mails from the admission committee.
Email Us
Questions?
If you are curious or concerned about your application being competitive, please contact our Pre-Pharmacy advisor to discuss your options or steps moving forward.
Call Us: (801) 581-7046
Talk to an Advisor