We seek students who are highly motivated and encourage applicants with backgrounds in pharmacy and pharmaceutical sciences, health economics, and other healthcare fields. An inclusive climate is vital to the intellectual rigor, commitment to excellence, and social fabric of the University; preparing faculty, staff, students, and trainees with evidence-based skills necessary to provide high-value care in a world defined by cultural and intellectual diversity. With this in mind, we seek to ensure a workplace environment that attracts and promotes the success of diverse communities.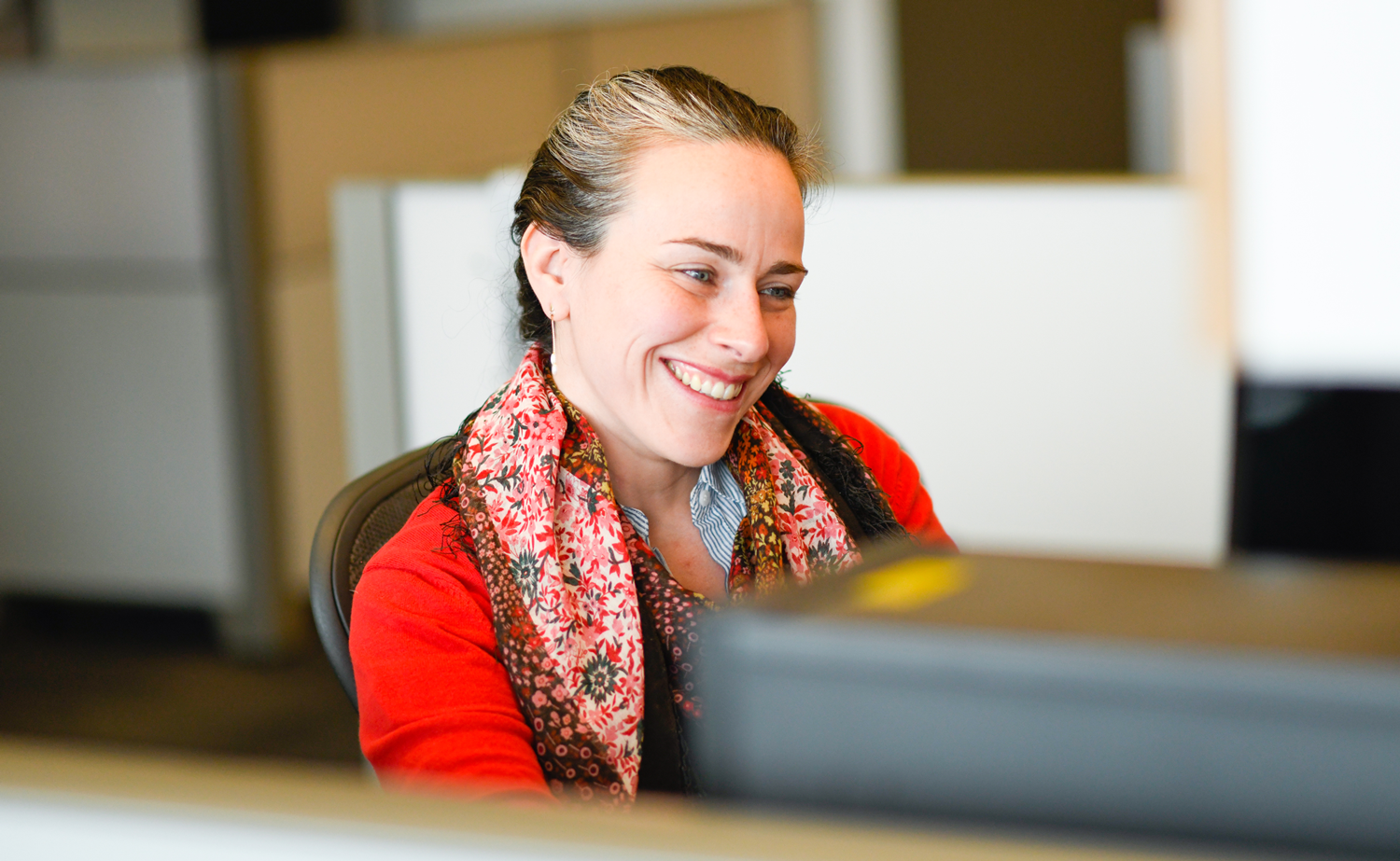 PhD IN PHARMACOTHERAPY OUTCOMES RESEARCH
Our PhD in Outcomes Research program offers students a unique opportunity to study pharmacotherapy outcomes research in the context of a sophisticated academic health science center. Our program includes faculty expertise from the Departments of Pharmacotherapy, Family and Preventive Medicine, Population Health Sciences, Clinical Pharmacology, Biomedical Informatics, and Health Economics. Prospective candidates to the PhD program apply through the University of Utah Admissions Office.
POST-DOCTORAL FELLOWSHIPS INFORMATION
Faculty within the Department provide a range of postdoctoral fellowship programs for pharmacists who have completed their professional education, i.e. PharmD, PhD or comparable degree and who wish to pursue post graduate practice or research training. 
Meet some of our students
Meet Andy
Anindit Chhibber is pursuing his PhD in Pharmacotherapy at the Department of Pharmacotherapy
"We are born weak, we need strength; helpless, we need aid; foolish, we need reason. All that we lack at birth, all that we need when we come to man's estate, is the gift of education". This quote by Jean-Jacques Rousseau perfectly sums up the paramount role of education in my life. My parents, belonging to a middle-class family, left no stone unturned in providing me this "gift of education". By the end of my schooling, I developed a tenacious interest in learning more about biological sciences. This interest took me to an undergraduate experience at Kurukshetra University where I choose to specialize in the field of biotechnology.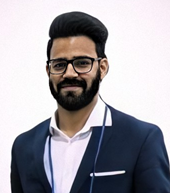 After completing my undergraduate training, I decided to relocate to US for higher studies in order to further fuel my interest in science. I was fortunate enough to be selected for the MS program in Pharmacology and Toxicology at the University of Kansas. My research efforts at KU were focused on solving problems around the T intersection of neurotrophic, serotonergic and estrogen signaling pathways in disease states such as depression and Alzheimer's disease. My research training through my MS education was mostly focused on the "efficacy" aspect of the pharmaceutical sciences. After graduating from the MS program, I was exposed to the outcomes research via seminar series which made me realize that one's health is predominantly impacted by factors such as comparative effectiveness between treatment options, delivery of proper health care and social determinants of health. This discovery made a huge impact on my mind set and drove my interest in pursuing a doctoral degree in studying the challenges, potential solutions and analytical science related to the field of health outcomes research. This interest led to me University of Utah where I am currently pursuing my PhD in the Department of Pharmacotherapy.
As a dedicated academic center, department of pharmacotherapy is an ideal environment in which one can complete a PhD. The department excels at training the graduate students in the field of HEOR by translating measures of efficacy into measures of effectiveness and cost-effectiveness to evaluate the real-world impact of ill-health and the real-world benefits of interventions, covering the scope of healthcare delivery from screening to treatment to rehabilitation. Students learn and employ the tools of qualitative techniques, quantitative techniques and economic analysis in order to understand, critically appraise, and evaluate the complexities of health care practices and policies. Faculty here are both brilliant scholars and committed instructors who bring real-world experience into the classroom. They are well renowned in the community having numerous publications across variety of disease areas and specializations. Faculty members play active roles in helping students hone their skills in locating, assessing, learning, applying and presenting HOER research. They remain very accessible to their students fostering a strong sense of collaboration and strong work ethic. In addition, curriculum for the program prepares students for multitude of career paths. Students graduate with a thorough and robust skillset that is transferable to future employment in academia and public, private and third sector organizations. The coursework spans across interventional research, observational research and cost effectiveness and students learn applying tools of real-world evidence analysis, health economics and evidence synthesis:  systematic review and meta-analysis to assess or support the clinical and economic decisions in healthcare. These courses serve as a foundation upon which a graduate student can build his/her research. For example, my current research focus lies on applying these learnt tools to the disease area of CF. The overall aim of the research work is to assess the clinical and economic potential of pharmacogenetics in reducing drug therapy problems in CF patients. The research will have a huge impact on the life of CF patients not only from a clinical endpoint but also from a monetary endpoint, something which is usually neglected.   Apart from research, department encourages students to participate in multitude of internship, teaching and service opportunities. Specifically, I have interned with Merck and Amgen during summers semesters. These internships teach value of adaptation to change, creating tangible goals, time management and art of working in a fast paced and dynamic environment. The department has been very supportive of graduate students who like to pursue these internship opportunities. For teaching, I have been involved in teaching junior PhD students' and PORC clerkship students' different tools necessary for conducting HEOR research. In addition, I am a part of collaboration between ISPOR student chapter and PharmD students that need help with conducting analysis for the student projects. For service, I have served and chaired the student advisory committee for the department of pharmacotherapy in years 2019- 2021. Students can also compete for a multitude of fellowship opportunities offered by school of pharmacy. Specifically, I was awarded Skaggs fellowship award for year 2020-2021 and ARUP fellowship award for year 2021. Students are fully integrated into the department activities, including regular meetings, seminars and social events. Weekly in-house seminars are held at which students discuss HEOR topics and research projects. My academic training here at UU has provided me with an excellent experience in 'effectiveness research' with focus on multiple disease areas such as respiratory disorders, oncology and mental disorders. In addition, I have gained a sincere desire to learn, the ability to communicate effectively, work collaboratively with others and a strong work ethic during my time here at UU.  
Meet Aditi
Aditi is a pharmacist by training and is a current PhD student at the department of Pharmacotherapy.
Aditi completed her bachelor's degree in Pharmacy, from S.N.D.T University, Mumbai, India and her master's in Pharmacy Administration from St. John's University, New York. Her master's research focused on assessing economic burden, medical expenditures, and healthcare resource utilization for patients with diabetes and chronic kidney disorders. She also has experience conducting discrete choice experiments/patient preference studies for celiac disease patients. Her desire and passion to strengthen her understanding about the field of HEOR made her pursue the doctoral training. 
Aditi's PhD research primarily focuses on pancreatic cancer. As part of her dissertation work, she is conducting a health economic evaluation of different chemotherapy treatment regimens for pancreatic cancer. She is interested in expanding her knowledge and conducting more value-based research. The department of Pharmacotherapy also helps provide her with hands on experience, through industry sponsored project in oncology. Her PhD training has made her more skilled and experienced in conducting real world evidence studies, health outcomes research, and pharmacoeconomic analysis. Apart from the scientific HEOR training, she has learnt important skills such as time management, effective communication, strategic and critical thinking.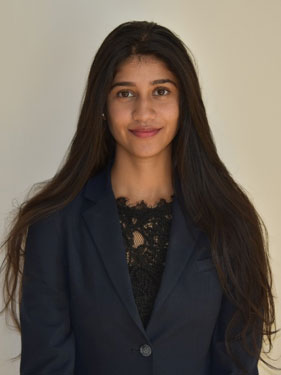 In summer 2021, Aditi had the opportunity to intern with AbbVie's Neuroscience HEOR team. Course taken by Aditi during the PhD studies such as epidemiology, biostatistics, and research methods, helped her design real world studies, develop protocols, and present her finding to the AbbVie executives. Aditi gets strong academic and administrative support through the department. The department has faculty members that specialize across multiple research domains and therapeutic areas. The faculty members are very approachable and help create a collaborative environment for students on different projects. University of Utah has provided her with an opportunity to study from and work with highly qualified faculty members with experience in academia and industry.
Aditi hopes that through her work in pancreatic cancer, she can make a difference and her contribution to the field paves way for future research and innovation.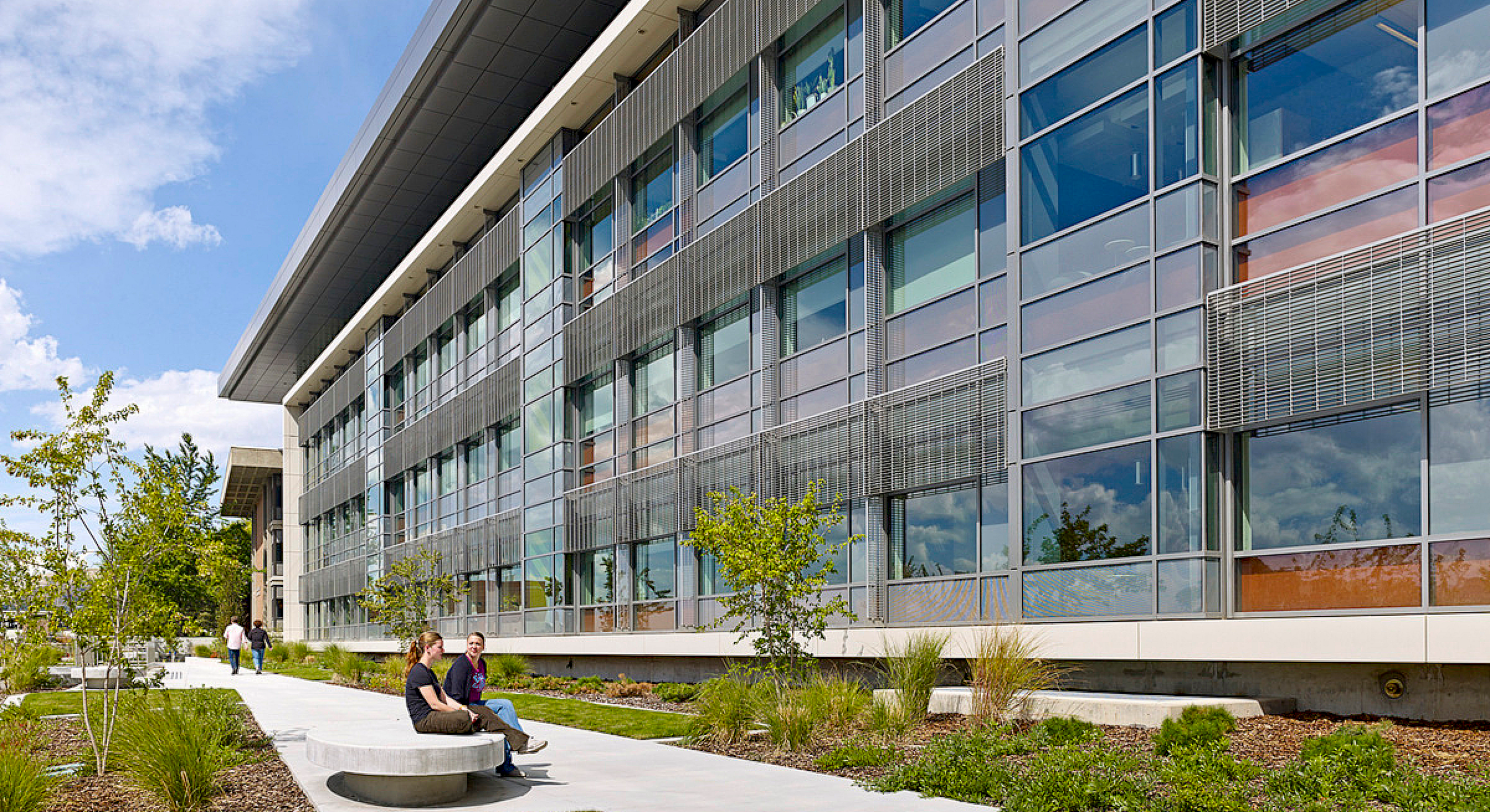 This premier research and teaching facility is connected to the existing School of Pharmacy by an impressive four-story atrium. The atrium itself houses elevators, connections between buildings at each level and a variety of gathering spaces.
Two thirds of the new building is devoted to laboratories, animal facilities, support spaces and office/conference room clusters associated with particular research emphases. The remainder houses computer and conference space associated with non-laboratory research.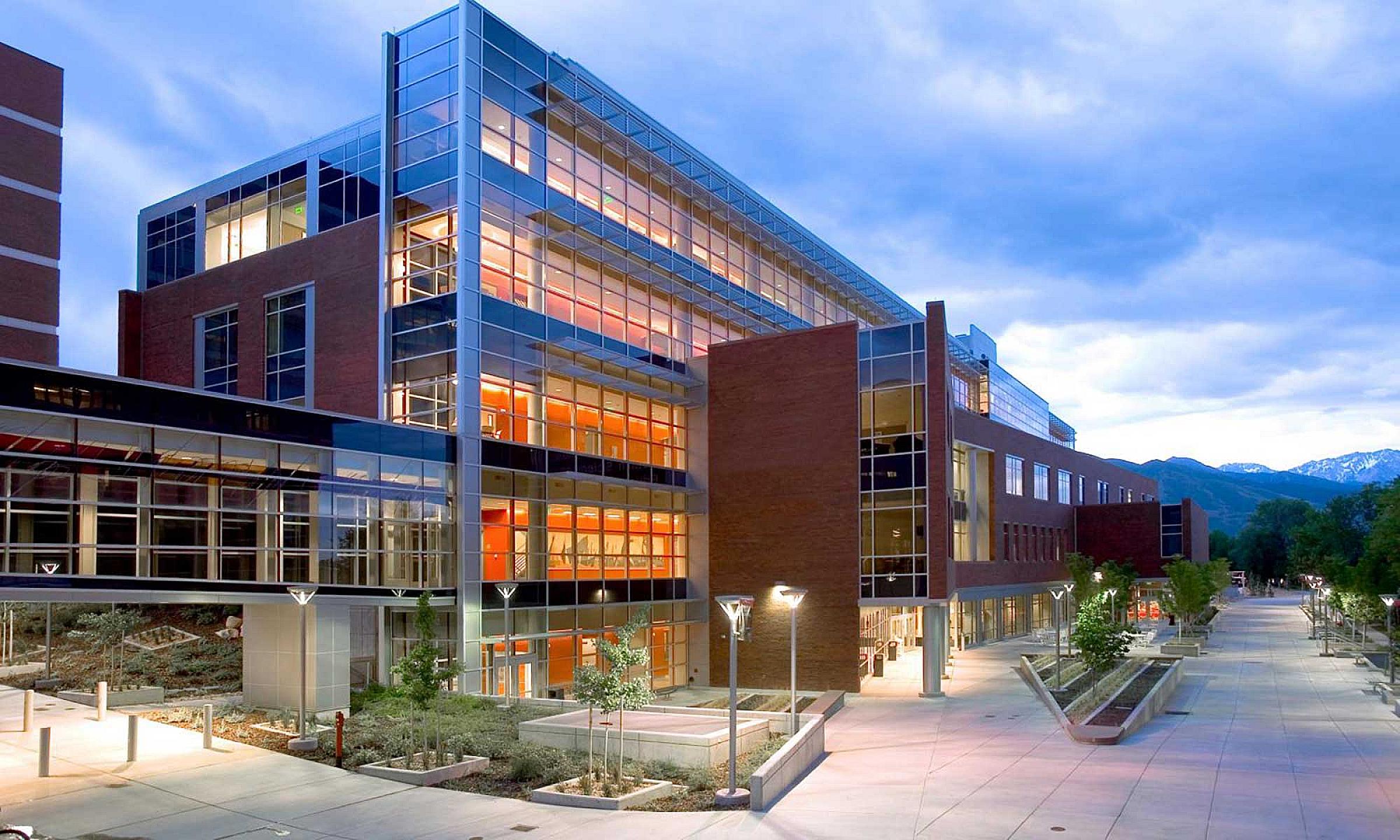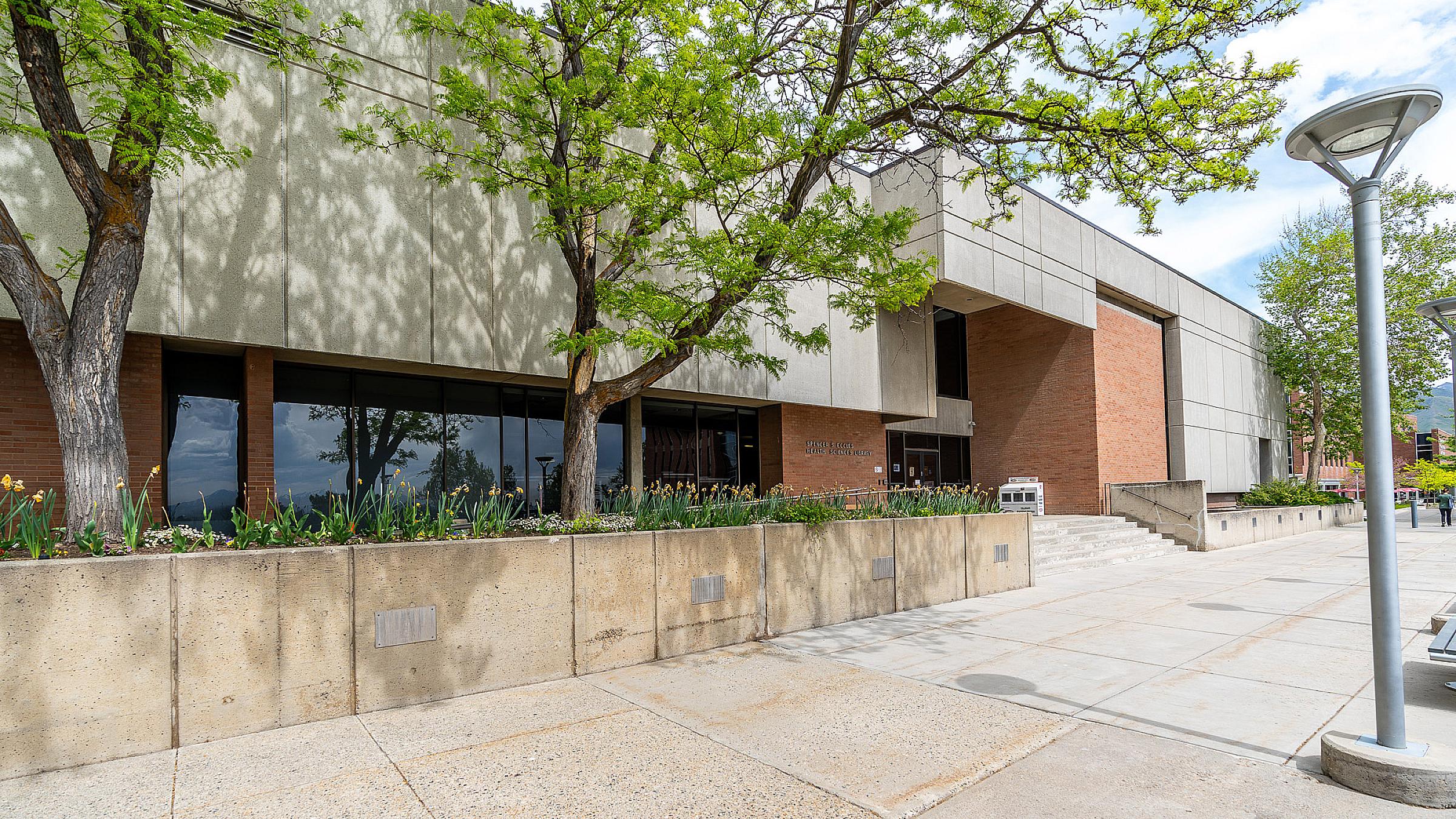 University Student Apartments
Manages apartments for single students and student families. Housing for single graduate students is availalbe in the Medical Towers and housing for graduate students and their families is availalbe in the East & West Villages.
University Student Apartments
Commuter Services
Getting around the University of Utah campus and finding a place to park can be kind of tricky. Here are some links to useful information.
Commuter Services
Utah Transit Authority
Provides several bus and light rail train routes to and from the University.
Utah Transit Authority