The AphA-ASP Reports Wonderful Student/Patient Opportunities Despite COVID-19
The AphA Academy of Student Pharmacists (AphA-ASP) is the largest student group at the University of Utah. Their mission "is to be the collective voice of student pharmacists, to provide opportunities for professional growth, to improve patient care, and to envision and advance the future of pharmacy." The executive committee for AphA-ASP is made up of 15 students. Each of the 15 executive committee members chairs a committee of student volunteers. Their areas of focus are Diabetes, Immunizations, Women's Health, Rural Outreach, Heart, Generation Rx, and OTC Medication Safety. This group provides wonderful opportunities for student pharmacists to volunteer, practice giving health screenings, and foster leadership skills. 
The AphA-ASP recently compiled and submitted their national report for the 2019-2020 year. Melanie Hunter, PharmD Candidate for the class of 2021, gives us some exciting and positive news in regards to the national report.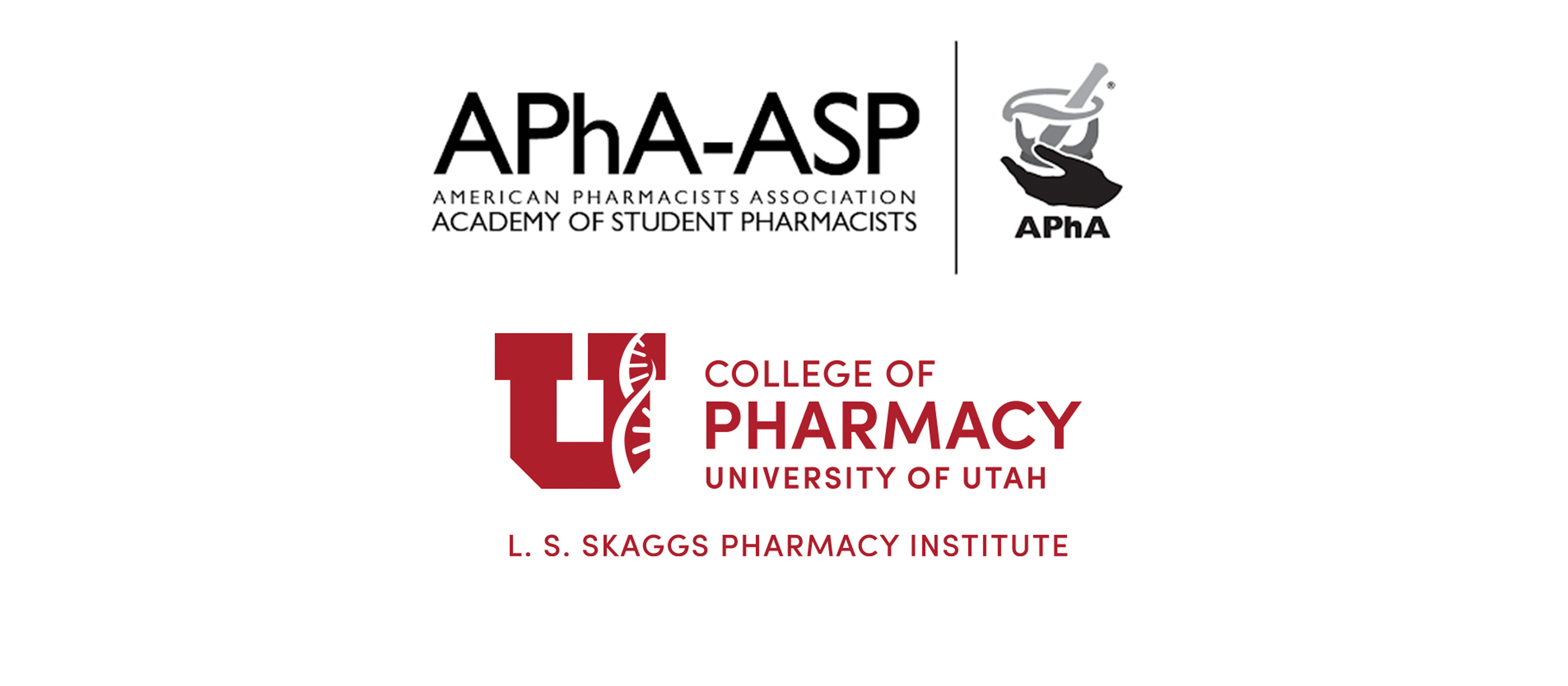 "With everything going on in the world, I think we all need a little good news, excitement, and a reminder that we are making a difference. On that note, I want to give a collective shout out to our amazing APhA-ASP team! After compiling our national report submission for the 19-20 year, the numbers are in! Our executive committee (DESPITE COVID-19) planned and carried out an incredible 101 opportunities for our students and community members during the last year! Over 9,200 patients were able to have direct interaction with pharmacy students and received education, hygiene supplies, and health screenings. Each opportunity took planning, coordination, and effort and each of you makes our college and community what it is. We truly are blessed to have amazing student leaders and volunteers willing to think outside the box, push our profession, and serve our patients. I couldn't be more proud of each of you and want to say a big THANK YOU for a wonderful year. This collective accomplishment deserves recognition and I hope you all will remember our successes moving forward as we rise to meet the challenge of our new normal."