Dear College of Pharmacy community:
I am very pleased to announce that, following an internal search, Professor Carol Lim has been appointed as Associate Dean for Research for the College, effective January 1, 2021. Dr. Lim succeeds Darrell Davis in this crucial role and will be responsible for all aspects of research and graduate education in the college.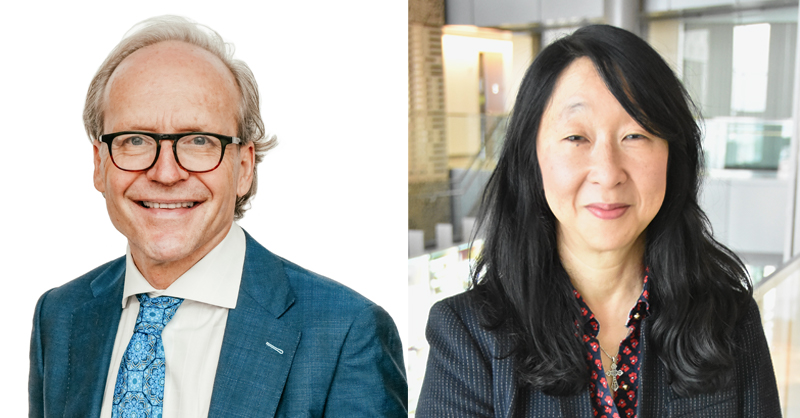 As many of you know, Dr. Lim has been associated with the Department of Pharmaceutics and Pharmaceutical Chemistry since 2000 when she was appointed as Assistant Professor. Dr. Lim received her PhD from the University of California San Francisco in 1996, following her BS in Pharmacy from Purdue University in 1987. Since her original appointment at the University of Utah, she was promoted to Associate Professor with tenure in 2008, and to Professor in 2016.
In addition to serving as the interim chair of the Department of Pharmaceutics and Pharmaceutical Chemistry from 2017 – 2020, Dr. Lim has served in many other leadership roles in the Department, the College, and the profession. Dr. Lim's research interests include development of gene- and peptide-based cancer therapeutics that disrupt oncogenesis or promote apoptosis. She has published extensively in the field and has an impressive track record of attracting funding for her work, including just this year, receipt of fundable scores on two NIH grant applications. Given her considerable experience as a researcher and leader, Dr. Lim is perfectly positioned to lead the college's research mission, and I know she will lead our research efforts to new levels of excellence and impact.
Beyond research, I look forward to Dr. Lim's leadership of our graduate education programs. She is known as an exceptional mentor and educator, having mentored numerous students, postdocs, and junior faculty members and received awards for both mentoring and teaching, including numerous teacher of the year awards from the College of Pharmacy and the prestigious Distinguished Mentor Award from the University of Utah.
I would also like to express my profound gratitude to Professor Darrell Davis who has served as Associate Dean for Research for many years. Dr. Davis has been instrumental in the recent growth of our research portfolio and the implementation of numerous successful programs in the college, including the Grant Application Roundtable, the pre- and post-award administrative support, the current college seminar and RIP structures, our seed grant program, several graduate student fellowships, and many more. I'm grateful for his continued leadership and service to the College and am delighted he will now be able to devote more time to his own research as well as serving as Chair of the Department of Medicinal Chemistry.
Please join me in thanking Darrell for his outstanding service and congratulating Carol on this important new position.
Sincerely,
Randy Peterson
L. S. Skaggs Presidential Endowed Chair
Dean, College of Pharmacy