Somer Love Given 2021 Honorary Alumni Award
Somer Love was diagnosed with cystic fibrosis at eleven-months-old, and the outlook was bleak. Doctors at the time told her parents to just take her home and love her because she probably won't make it pass the age of 10. Today, Somer is 41 and a half. In 2001 she started an organization called "Love to Breathe" to give hope to parents of newly diagnosed children and give back to a community that has given her so much.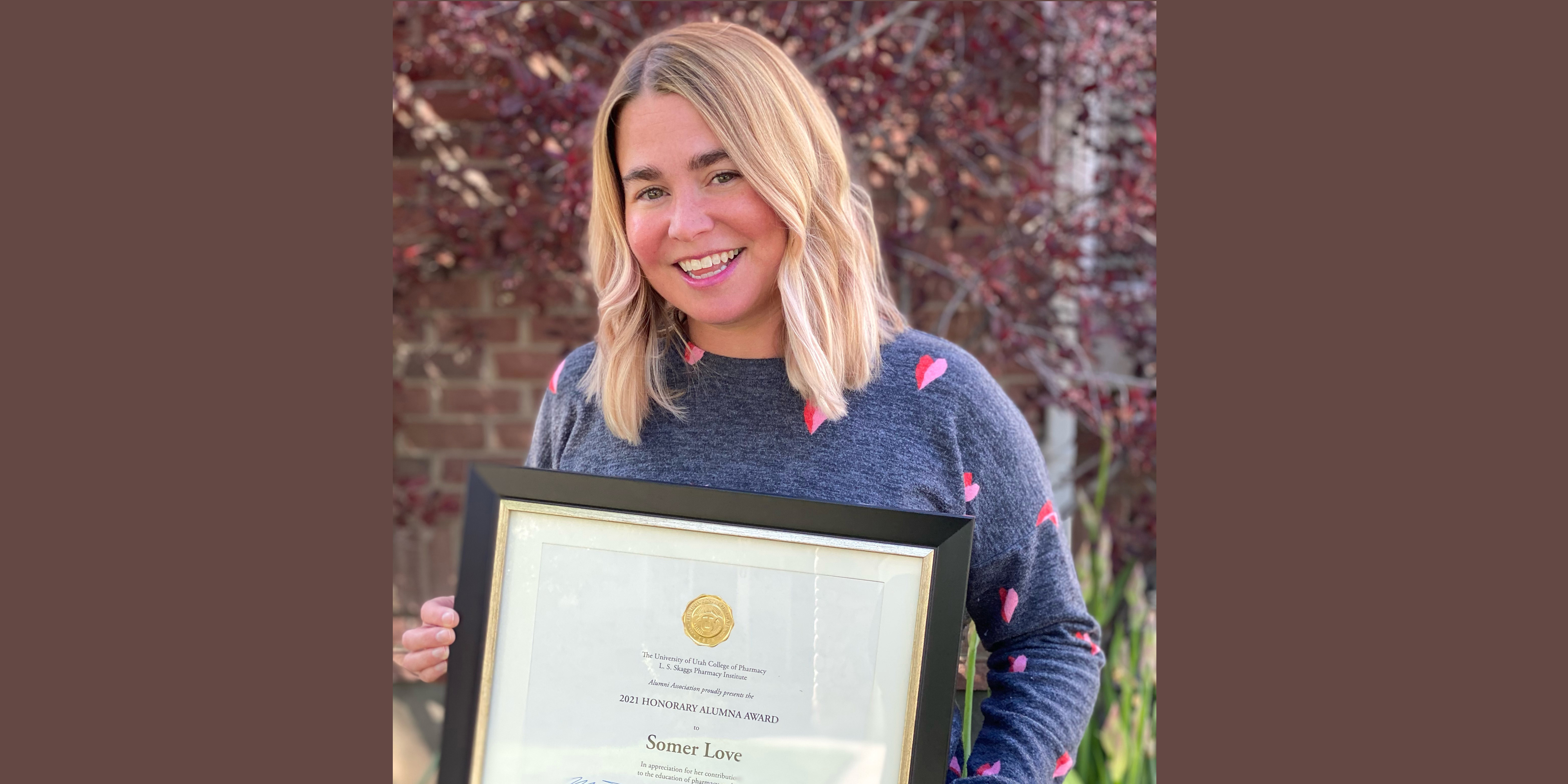 Some of her many passions in life are being a mamma to her pug, Tulip, painting, writing, music, and connecting with others. She believes living in the moment and making each breath count is the best way she can live. She credits the CF foundation, her amazing support system, and all her hard work and determination for still being alive today. She has made it a priority to raise awareness to all those in the CF community.
Dr. David Young, Professor in the Pharmacotherapy Department in the College of Pharmacy, got to know Somer as a patient many years ago and invited her to share her story and work with our P1 students. The 2021 graduating class is the first class she worked with. To mark the special connection Somer established with our students, and for her work in the community, we celebrate her with the 2021 College of Pharmacy honorary alumni award.