Award of Excellence Given to Our Experiential Education Team
Experiential education (EE) exposes students to contemporary pharmacy practice models. This includes interprofessional practice involving shared decision-making, professional ethics and expected behaviors, and direct patient care activities. Educators purposefully engage with learners in direct experience and focused reflection in order to develop the student's professional practice.
Krystal Moorman (left), Elle Jurado (middle), and Tyler Clark (right) make up our amazing EE Team. They work especially hard to make sure the students at the College of Pharmacy are able to experience many different types of pharmacy practice before graduation so they are prepared to step right in to a pharmacy career.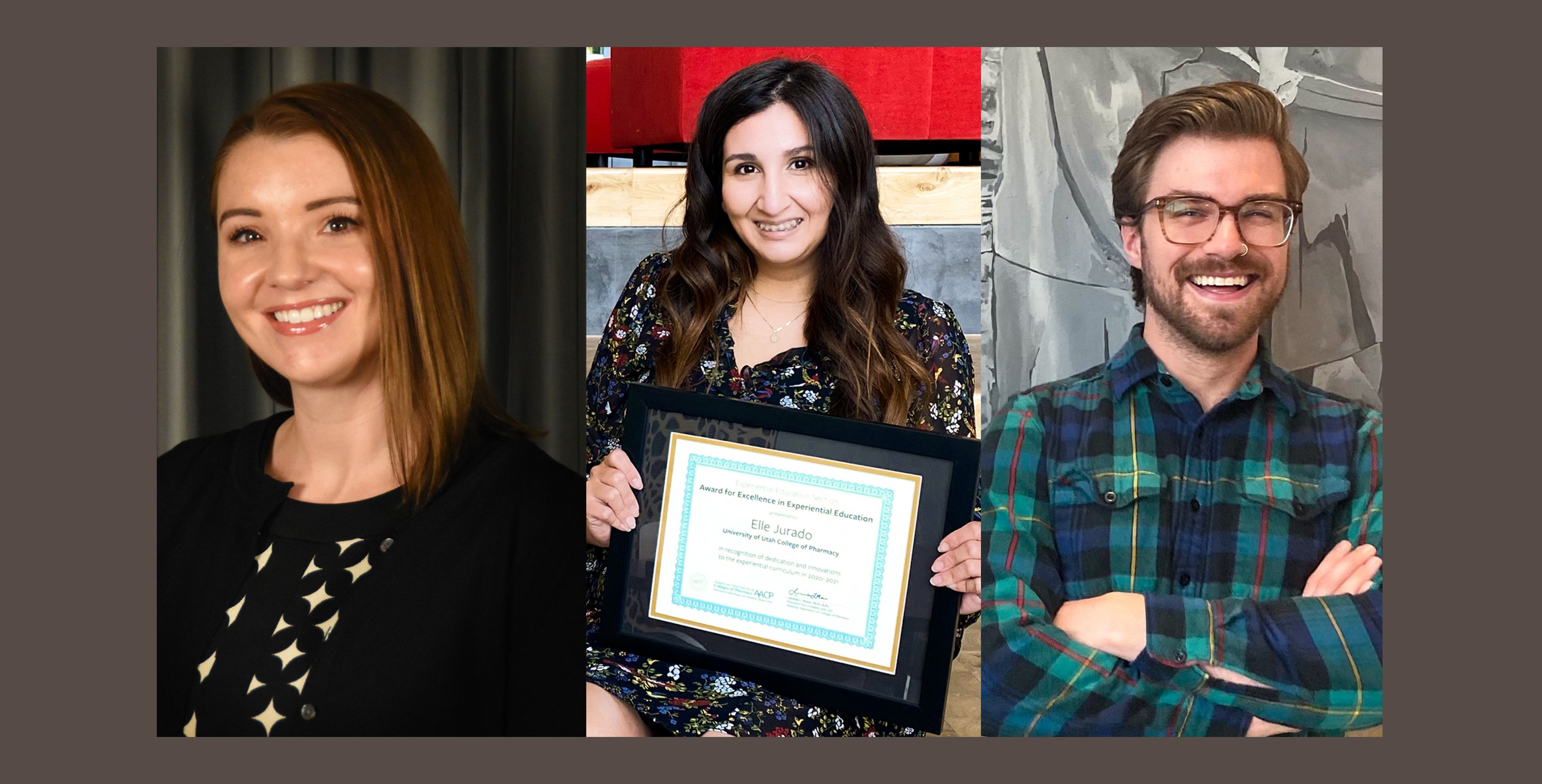 Every year, the AACP Experiential Education Section presents the Award of Excellence in Experiential Education to one deserving individual or group of individuals for their outstanding contribution to the world of experiential education. With the challenging events in our country in 2020, the Experiential Education Section Awards Committee, with support from AACP, has decided that this year's award should honor all members of Experiential Education Departments at each institution for their tremendous efforts at keeping the programs operating despite unimaginable pandemic related challenges.  
We appreciate our EE Team's constant work and effort to continue to provide experiential education to our students in the midst of a pandemic. This award is well deserved! Congratulations!