Dave Young Honored with "Pharmacist of the Year" Award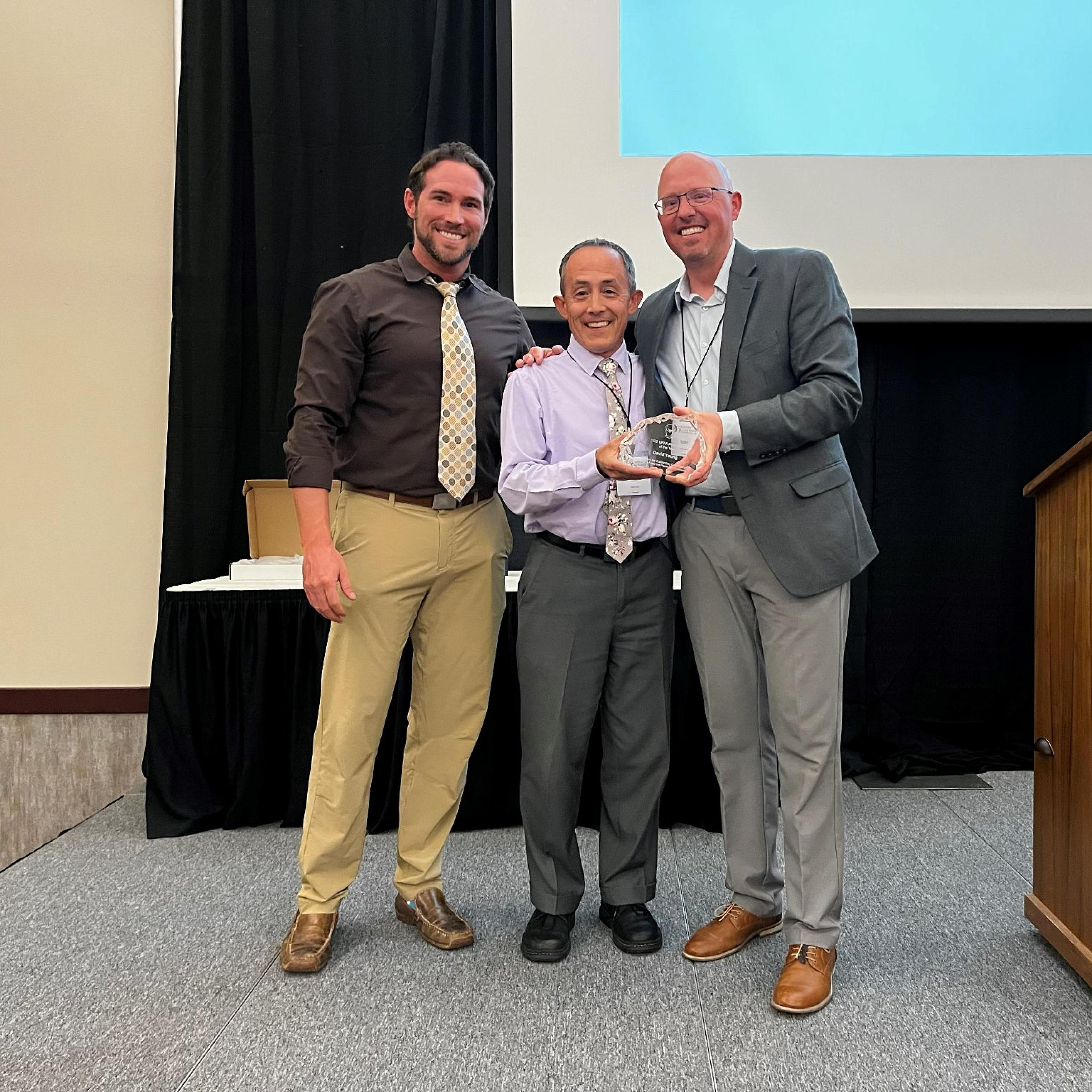 Our faculty member Dave Young was honored with the "Pharmacist of the Year" award at the annual meeting of the Utah Pharmacy Association in St George on April 28th.
This was a tremendous honor and he is very blessed to have such strong support from the College and U of U Health Department of Pharmacy Services which made this possible.
Please join us in congratulating him!