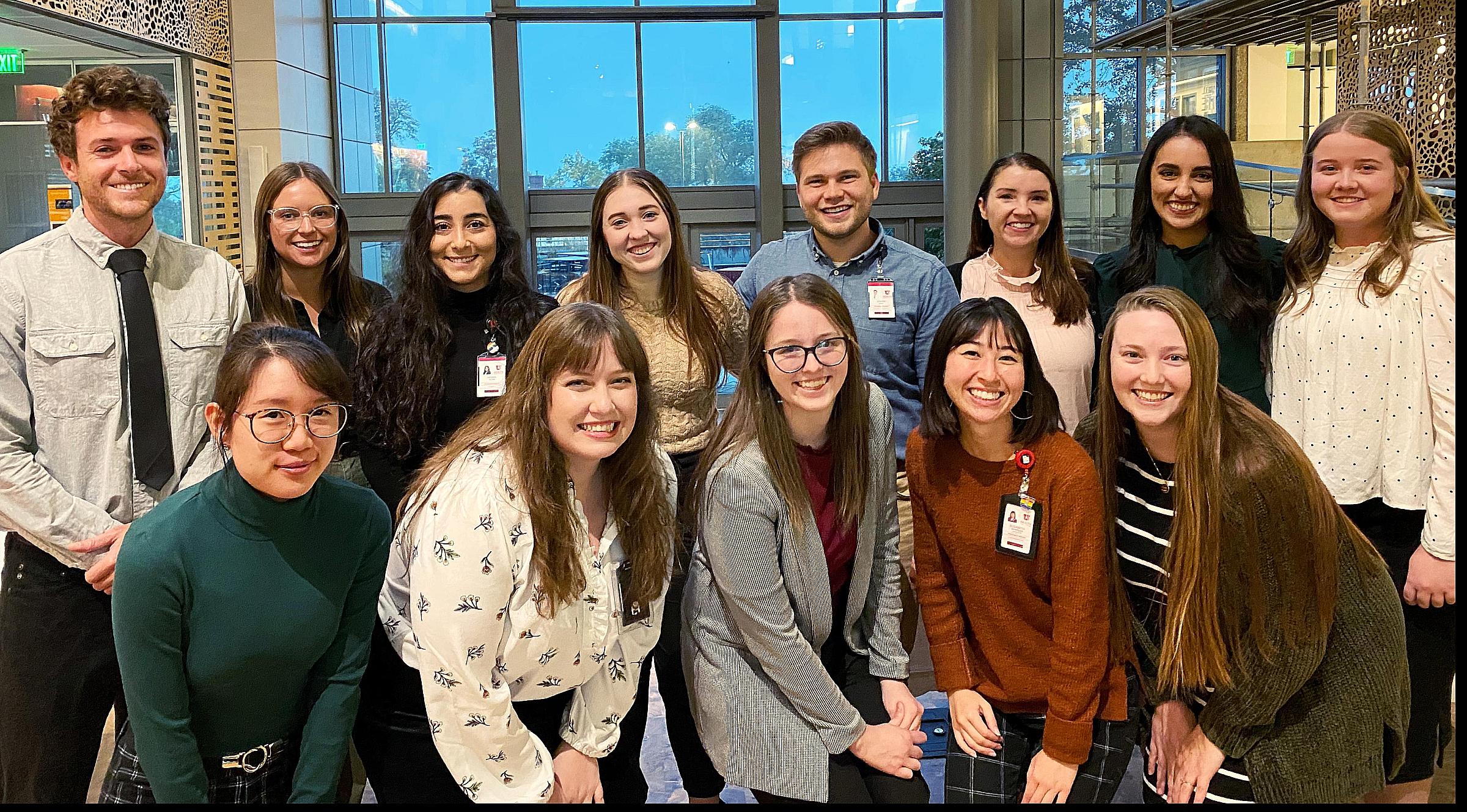 On Wednesday, October 26, an induction ceremony was held for those entering the Rho Chi and Phi Lambda Sigma Pharmacy honor societies in the College of Pharmacy atrium. Newly inducted members were sworn in by the honor societies' leadership teams. Those inducted are listed below. Congratulations to all!
Rho Chi
New Members: Joseph Rapp, Neden Yacine, Madison Webb, Rebecca Henkels, Steven Balls, Lauren Thompson, Elizabeth Schindler, Kortney Parker, and Yingyue (Emily) Li.
"Rho Chi is the pharmacy academic honor society that aims to advance pharmacy by fostering academic excellence, encouraging high standards of conduct and character, and promoting fellowship among its members. The Beta Epsilon Chapter at the University of Utah College of Pharmacy inducted the Class of 2024 members on October 26, 2022. We warmly welcome our new members and commend them for their academic and professional achievements. We hope they continue to strive for excellence and look forward to seeing how they will help support our Chapter."
-Gisoo Imani, President
Phi Lambda Sigma (PLS)
New Members: Katarina Jackson, Payson Ashmead, Halie Anderson, Joseph Rapp, and Emma Wynn.
"Phi Lambda Sigma, also known as the national Pharmacy Leadership Society, promotes the development of leadership qualities, especially among pharmacy students."