What is the PharmD/PhD Pathway?
The Departments of Medicinal Chemistry, Molecular Pharmaceutics, Pharmacology and Toxicology, and Pharmacotherapy together with the Dean's Office, have developed a pathway for students who are interested in simultaneously pursuing a Pharm.D. and a Ph.D. This program is intended for students who are interested in careers in basic or clinical research. It is constructed to intersperse the core curriculum requirements of the Ph.D. program into the curriculum of the Pharm.D. program, making course substitutions where feasible. In doing this, we minimize curriculum redundancy between the two programs while ensuring that the student is adequately prepared for the demands of both degree programs. Students who are interested in pursuing this pathway must first gain admission to the College of Pharmacy Pharm.D. program before they can apply for the Ph.D. program pathway. We encourage students to study the Ph.D. pathway and participate in the P-SURF Program before applying for the joint Pharm.D./Ph.D. pathway.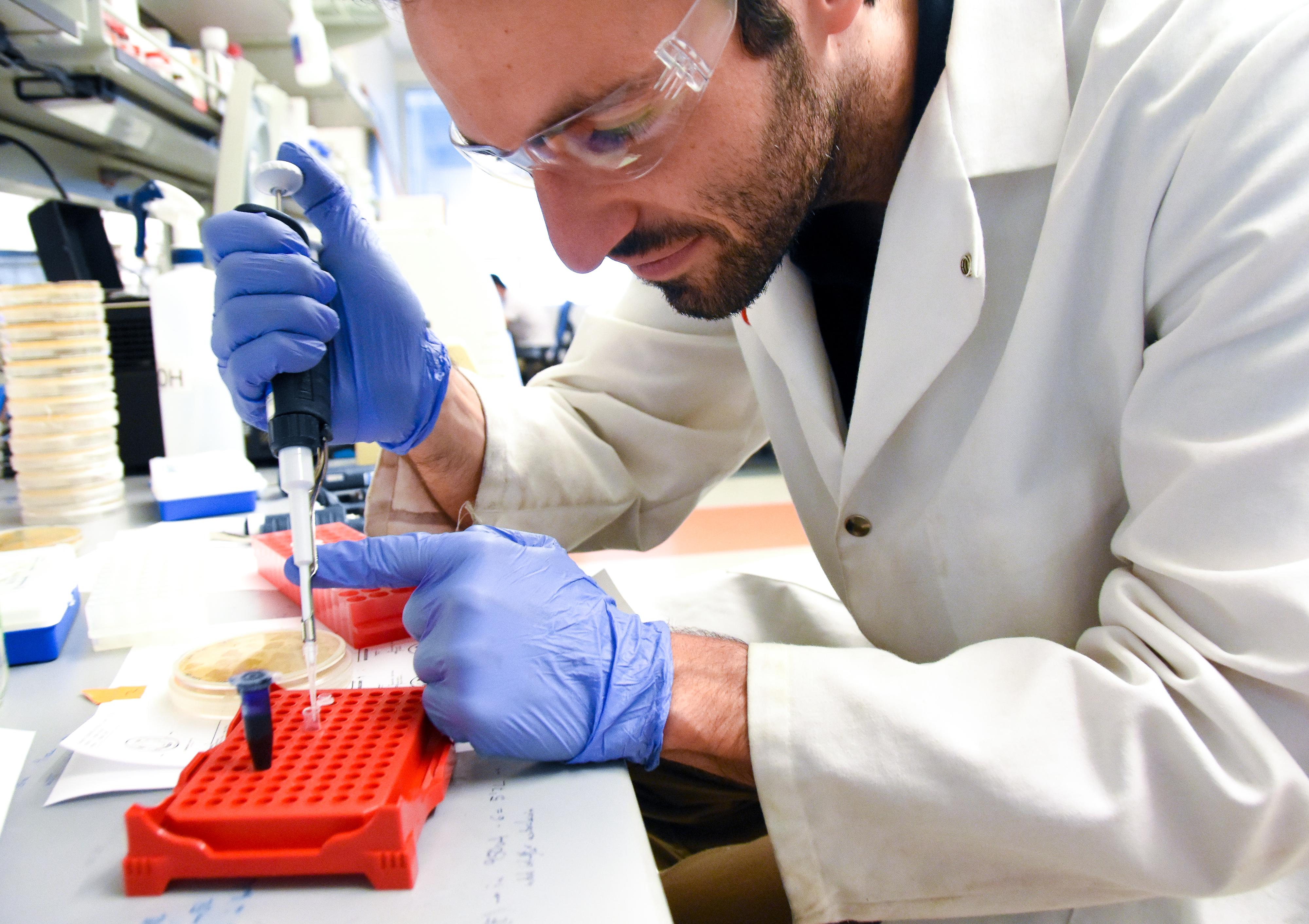 How can I appy for the PharmD/PhD Pathway?
Students can explore their enthusiasm for a career in basic or clinical research by enrolling in a supervised, paid research project with a faculty mentor during their P1 summer. At the end of the P-SURF program, students can decide whether or not to continue working on the same (or related) research project with the same (or different) mentor during their P2 year. At the end of the P2 year, student and advisor can then choose whether or not to transition the project into the student's required PharmD project in the P3 & P4 years.
Students wishing to officially join the PharmD/PhD program should discuss this option with their research mentor during their P3 year, as well their PhD coursework with the Director of Graduate Studies of their research mentor's academic department. Students can be accepted into the Ph.D. program if the student meets the program admissions criteria and there is appropriate research mentoring and support for the student. Student and mentor should also discuss the student's research project and sustainable financial support with the Associate Dean for Research and Graduate Programs (Dr. Carol Lim). If all parties are agreeable, then the student can matriculate into the chosen department's Ph.D. program at the end of their P3 year.
During their P4 year, PharmD/PhD students should complete their five required APPE rotations during the summer and fall semesters, then enroll in two elective research APPE rotations during their spring semester. The College provides a stipend for Utah resident tuition and fees during the P4 year. The program is structured so that students receive their PharmD degree at the end of their P4 year and can take their pharmacy licensure exam at the normal time. Following the P4 year, students engage in full time research to complete the Ph.D. program under the direction of their faculty mentor and PhD supervisory committee.